Spanish multinational utility Iberdrola is expanding its renewable energy business in Portugal by kickstarting the development of four clean energy projects.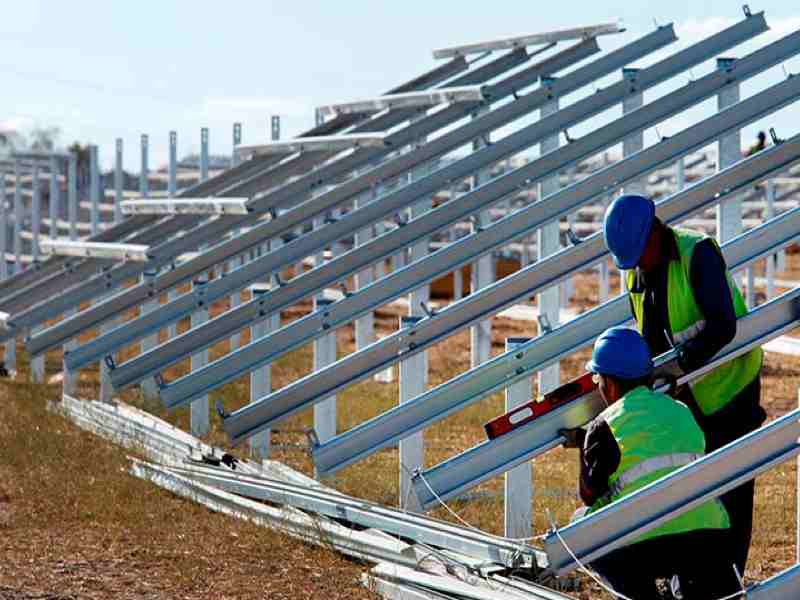 Image credit: Iberdrola
The four projects will add a total capacity of 86MW and will aid both Iberdrola and Portugal in pushing forward the energy transition agenda.
The projects include solar PV plants located in the district of Setúbal, south of the Portuguese capital. They include Algeruz II with an installed capacity of 27.35MW, Conde (13.51MW), Alcochete I (32.89MW) and Alcochete II (12.72MW).
Two of the plants will comprise bifacial technology with greater efficiency and production value, according to Iberdrola. In addition, bifacial solar cells reduce the average cost of electricity by 16%.
A tracking system will be installed to allow the modules to move according to the path of the sun to maximise energy harvesting and extend the lifetime of the plant by reducing degradation.
The four projects will help create 500 jobs and once operational will produce enough electricity to power over 48,000 households and avoid the emissions of 56,000 tonnes of greenhouse gas per annum.
In Portugal, Iberdrola serves a commercial portfolio of more than 870,000 supply points, has 92MW of wind power in operation, and has connected the first units at a €1.5 billion ($1.7 billion) giga-battery, pumped storage project with a total capacity of 1,158MW.