The Australian state of New South Wales (NSW) has received proposals for more than 34GW of solar, wind and energy storage for its South-West Renewable Energy Zone (REZ), more than 10 times the likely capacity of the site.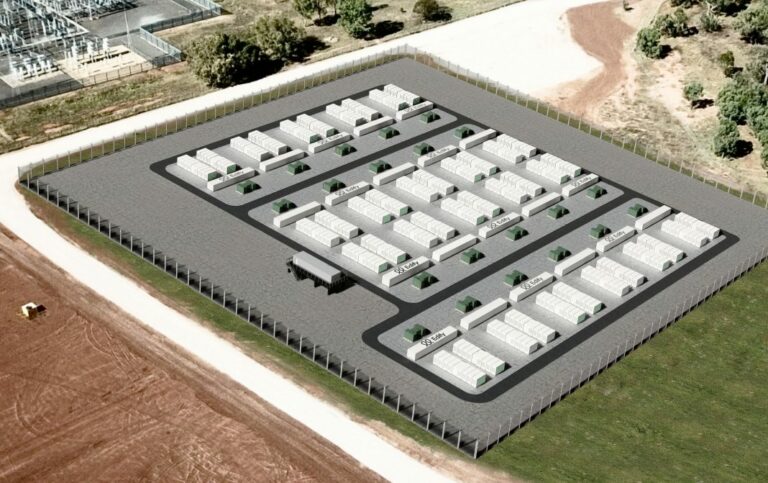 Rendering of Riverina, a 200MWh battery storage project under development in New South Wales. Image: Edify.
NSW, through its recently formed Energy Corporation that will oversee the state's REZs, held a registration of interest (ROI) in October and November 2021 for the South-West REZ, which is one of five planned zones in Australia.
In total, 49 applications from renewables and storage developers made up the 34GWs of proposals, which was 13 times the intended capacity for the REZ, according to James Hay, Energy Corporation CEO, adding that the REZ will be no less than 2.5GW in capacity.
The South-West REZ is to be located to the west of the city of Wagga Wagga and straddle the state's border with Victoria.