Inverter company Sungrow and solar energy provider KarmSolar are collaborating to build a microgrid for the Cairo 3A Poultry Company in Egypt.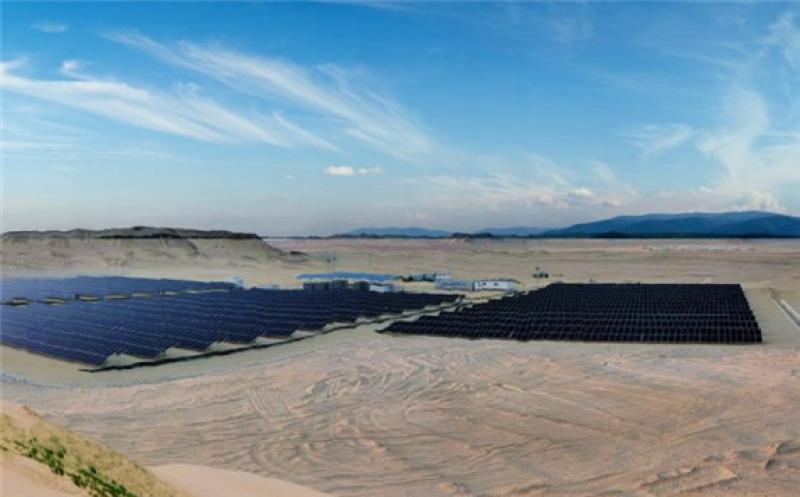 The 2.576MWp solar PV inverter plus 1MW/3.957MWh energy storage system will generate the energy resources needed by the poultry farm to power itself with solar power rather than relying on a diesel generator. The microgrid is expected to be commissioned in May 2022.
Egypt exhibits enormous potential for solar uptake because of North Africa's year-round sunshine and has set a goal of 42% of electricity from renewable sources by 2035. Large-scale utility projects are not easy to secure in the country because of the pressure of huge investment necessary and not always forthcoming public support. But, smaller projects are finding purchase in the C&I space, especially microgrid and offgrid solar projects which are combined with battery energy storage systems.
The recent African Solar Industry Association Annual Solar Outlook 2022 report pointed out that the bulk of installed solar capacity in the country right now is thanks to 1.927.9MWp from solar PV plants and 120MWe from Concentrated Solar Power plants, but the C&I market of 112.6MWp is growing. Noteworthy forthcoming C&I projects include installations at 65 government buildings and the agriculture industry starting solar projects.
Sungrow has also committed to building a microgrid battery energy storage system (BESS) project in the Bahariya Oasis in the Western Desert of Egypt. The Bahariya Oasis is a depression with agriculture as its main sector, and the 1,500V solar plus storage solution represents a sustainable solution.
Alvin Shi, Sungrow managing director for MENA region said the Cairo 3A BESS project for the poultry farm is their second project in the country since they are also supplying a solar-plus-storage plant at Sukari gold mine. "The Cairo 3A project demonstrates how microgrids could significantly benefit sustainable agricultural development and local people," said Shi.