AfDB President Dr Akinwumi Adesina described the Dangote oil refinery and petrochemical plant project in Nigeria as a game-changing initiative that will spur the continent's development and deepen regional integration.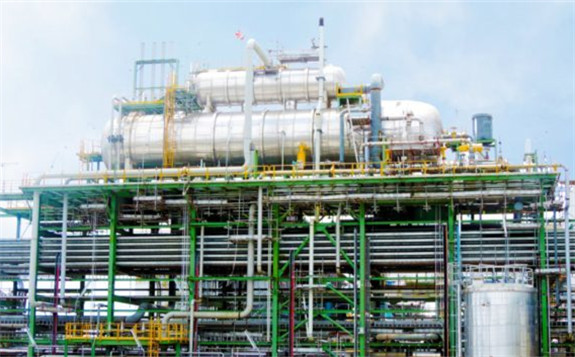 Adesina visited the Nigerian greenfield crude oil refinery and petrochemical production plant over the weekend. The complex is located in the Lekki Free trade Zone and covers approximately 2,635 hectares and the refinery and production plant have an estimated bill of $19.5 billion. When in reference to an oil refinery, the term greenfield means the site was not developed and required infrastructure in addition to the plant being built.
The AfDB in 2014 approved a $300million loan to Dangote Industries Limited for the construction and operation of the crude oil refinery and fertiliser manufacturing plant. Collectively the two facilities are expected to create 38,000 jobs during construction. The refinery is expected to be commissioned by the end of the year.
Adesina called the Dangote group an African growth accelerator: "I am completely blown away by the magnitude of what I see here. Dangote's success demonstrates that government should prioritise industrialisation. We must continue to support the private sector considering the value they bring."
Dangote Group President/CEO Aliko Dangote said the refinery will have the capacity to meet 100% of Nigeria's requirements for refined products plus a surplus for export. It will eventually have the capacity to process 650,000 barrels of crude oil.
While a major producer of oil and gas, Nigeria is still dependent on international imports for the refined product – it currently imports $50 billion current oil products annually. Once completed the Dangote Refinery could meet 100% of Nigeria's requirement for refined oil products.
The successful completion of the refinery project would then make a significant impact on Nigeria's foreign exchange through import substitution.
Oil refinery also incorporates fertiliser plant
The Nigeria oil refinery complex also includes a 440million litre water treatment tank farm, 1,100 kilometres of pipeline infrastructure and a housing estate built for staff and families.
Devakumar Edwin, Dangote Group executive director for strategy, capital projects and portfolio development described the fertiliser plant as "Africa's largest granulated urea fertiliser complex".
He said the fertiliser facility has two production train lines that can produce up to 2,200 tons of ammonia and 4,000 tons of granulated urea a day. The first train was built and deployed in the second quarter of 2021. By the end of 2021 more than 300,000 tons of urea had been produced and sold.
It is expected the second production train will be commissioned in the first quarter of 2022. This plant makes Nigeria a net exporter of fertiliser.