SENER Renewable Investments and Amper Group, in Spain, have signed a collaboration agreement for commercialising floating offshore wind technology.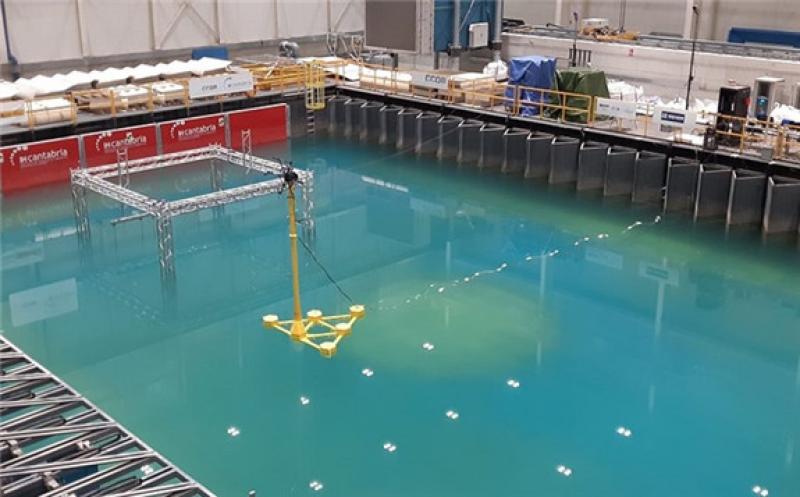 SENER and Amper will develop and commercialise a steel semi-submersible floating platform for offshore wind turbines with ratings of 15MW and above.
The prototype, called Hive wind, is in the engineering development phase and will be tested on a reduced scale in the IHCantabria facility soon in order to evaluate its hydrodynamic behaviour.
Several business units of the Amper Group will participate in this agreement, while SENER Renewable Investments will have the contributions of SENER Ingeniería.
SENER Renewable Investments CEO Miguel Domingo said the joint and complementary capabilities of both groups will offer a product that is "highly competitive and innovative to promote offshore wind energy".
Roberto Bouzas, CEO of Nervión Naval Offshore, part of Amper, said: "This alliance with SENER and our engineering division offers a key positioning for the development of serial floating structures and takes advantage of all the know-how acquired by both companies during the last six years in the sector."
SENER and Amper seek to optimise the design of floating structures to multiply the serial manufacture of floating units with reduced cost.