US refiners are set for a shift back toward pre-pandemic profits in 2022, with many expecting Covid-19 restrictions to taper amid rebounding demand for products this year.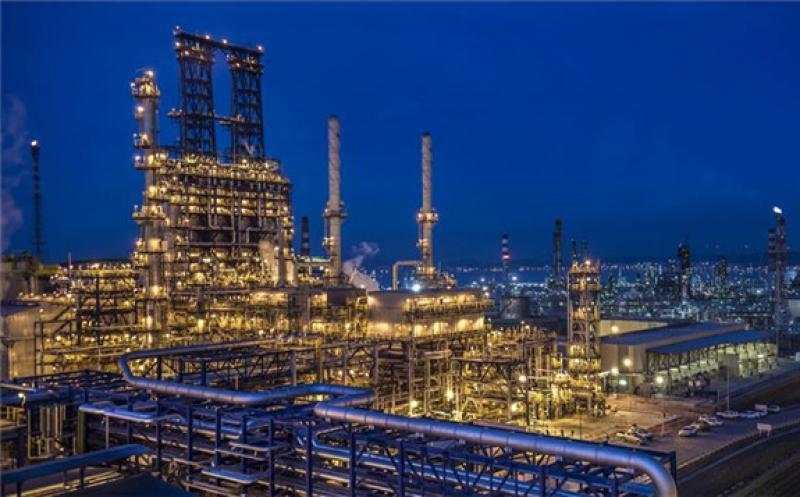 An emerging consensus points to a smoother road ahead for US refiners in 2022 as governments take a more cautious approach to pandemic travel, work and gathering curtailments. While the Delta and Omicron variants of the virus waylaid some of the keener expectations for US refining's recovery in 2021, some are confident that the worst of the pandemic's demand slump has come and gone.
"If you looked at each successive wave, Covid has had less impact on demand," Phillips 66 chief executive Greg Garland said during the Goldman Sachs Energy and Clean Technology Conference earlier this month. "We're moving more to an endemic phase versus a pandemic phase."
Facilities able to weather the storm of the past few years are set to cash in. US bank Wells Fargo earlier this week raised earnings-per-share estimates for US refiners for a second consecutive quarter, on expectations that refinery closures across the last few years will leave survivors with less competition. The bank expects combined refinery utilization levels in the US to match levels last seen in 2018, when refineries averaged 93.1pc utilization, according to the Energy Information Administration (EIA).
Resistant demand, tight stocks and a smaller field of refiners should lead to decade-high refining margins in 2022 before market becomeoversupplied late in the year, according to Argus Consulting's January Crude and Refined Products Outlook. Argus Consulting forecasts US Gulf coast fluid catalytic cracker (FCC) refining margins vs Louisiana Light Sweet (LLS) to average $7/bl in the first quarter of 2022, $7.60/bl in the second quarter and $9.20/bl in the third — all of which would represent the highest marks recorded by Argus dating back to 2010.
Upside for jet and diesel
Refining economics in 2022 should also offer robust support for middle distillate cracks, as a continued reliance on home deliveries spurs concomitant tightness in diesel and jet fuel stocks. Argus Consulting forecasts US Gulf coast crack spreads for ultra-low sulfur diesel vs LLS to average $19.10/bl in the first quarter — the highest average for the first quarter dating back to 2014. Jet fuel cracks in the US Gulf coast vs LLS are forecast to average $14/bl, a 131pc increase over the same quarter in 2021 and the highest quarterly mark since 2019.
The industry seems happy to concur with this bullish outlook. Phillips 66's Garland is "constructive" on 2022 refining, as the company expects that jet fuel demand finally comes back to 2019 levels this year.
Delta Air Lines 185,000 b/d Trainer Refinery just posted its second consecutive profitable quarter after five straight losing quarters dating back to early 2020. And midcontinent refiner Delek recorded benchmark crack spreads around $16/bl at its four US Gulf coast refineries for the first time in "a long time" in the fourth quarter and is also optimistic for the year ahead, the company's chief executive said in December.
Mother Naturecould have something to say about the good times to come, as another cold spate threatens to dampen refining. Spot natural gas prices at the Henry Hub rose sharply last week as cold weather buoyed gas demand, with the Henry Hub index averaging $4.27/mmBtu in the week ending 13 January, 14pc up over the previous week. High natural gas prices push up hydrogen values that can weigh on desulphurization economics for refineries.
Amid these cost pressures, the memory of last year's winter will surely remain front of mind for many refiners: subfreezing temperatures in February 2021 caused disruptions across Louisiana, Oklahoma and Texas, including the temporary shut-in of more than 5mn b/d of refining capacity in Texas alone.
Compliance caveat
Covid-19 disruptions and high natural gas prices could spoil any forward-looking statements about the year ahead for US refiners, and high costs for renewable fuel blending remain a foremost headache for the sector. While gross refining margins may reach multi-year highs in 2022, prices for the renewable identification numbers (RINs) obligated parties use to comply with the US renewable fuel blending program have multiplied over the last few years.
The Argus Renewable Volumes Obligation — an assessment of the per-gallon cost refiners and importers face for US Renewable Fuel Standard compliance — averaged 16.19¢/USG in 2021, nearly a sixfold increase over 2.86¢/USG average recorded in 2019 and nearly triple prices paid in 2020.
Refiners will likely have to face these historic costs without shelter: this year the US Environmental Protection Agency is likely to do away with small refinery exemptions that have freed certain refiners processing less than 75,000 b/d from renewable fuel blending mandates under previous administrations. Refiners lacking blending operations or pricing power at the pump will struggle to compete in this tougher compliance environment.
Fourth quarter earnings season for the sector kicks off in earnest later this month, with Valero set to report on 27 January and Phillips 66 following on 28 January.
Argus Consulting is a division of Argus Media. Its forecasts and analyses are separate and independent of Argus' news and price assessment business.