There may be up to 50 wind turbines on the horizon off Perth later this decade if Flotation Energy realises its plan for a 500-megawatt wind farm.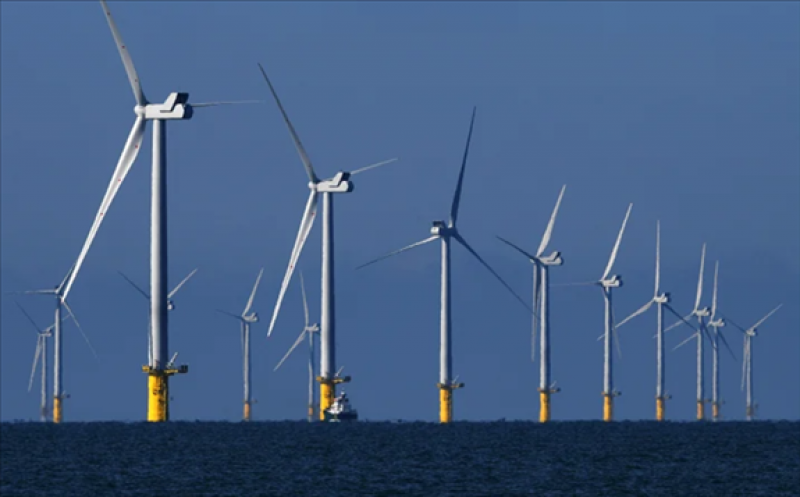 For the past 18 months, Edinburgh-based Flotation Energy has studied the feasibility of a wind farm south of Rottnest and about 20 kilometres from the coast.
Flotation Energy operations director Tim Sawyer said the project was at a very early stage, and he did not expect it to be operational for five to 10 years.
"We're going out to consultation, we're doing the relevant studies to understand the opportunity and how it might work in Western Australia," he said.
The 500 megawatt project would require up to 50 wind turbines over an area of about 10 square kilometres. The turbines would be fixed to the seafloor in water depths of between 30 metres and 45 metres. The turbines would be a similar distance from the coast as Rottnest and visible from shore.
Fremantle-based Mr Sawyer said generating power near Perth overcame the need to arrange a distant connection to Western Power's transmission grid that covers WA from Geraldton to Albany and inland to Kalgoorlie.
Perth also offered "one of the largest seabreeze systems in the world" that offered a far more consistent supply of power than solar energy.
"The key is to understand that resource's variability, and how that impacts the grid and supply and demand," Mr Sawyer said.
"If you look at Perth, we've got an oil and gas industry, and decades worth of expertise, that we can draw on.
"We can also then look at the supply chain in Perth for fabrication, assembly, and construction offshore.
"So when you weigh up the grid, the wind, supply chain and environmental aspects, we think that off Perth is a good spot."
Flotation Energy has a lot to do before it could commit to the project including field surveys to better understand the seabed, waves and wind off Perth's coast.
It also needs to consult widely with fishing, shipping and environmental groups.
"If you can't get social license, your project is not going ahead," Mr Sawyer said.
"It's not in our interest to chase something that's simply not going to happen."
Currently, there is no process for developers of offshore wind farms in Australia to receive regulatory approval. The Federal Parliament passed the Offshore Electricity Infrastructure Bill in November 2021, but Mr Sawyer does not expect the necessary supporting regulations to be in place until the end of the year.
"The energy minister then has to nominate zones of interest and invite applications from prospective developers" he said.
Flotation Energy is the fourth developer of offshore wind farms to go public with plans to connect to the power grid that covers the south-west corner of WA.
Australis Energy, another UK firm, avoided the lack of federal legislation by locating its proposal in nearshore waters off Myalup near Bunbury that are within the jurisdiction of the state government.
In November it lodged a scoping document with the WA Environmental Protection Authority with an aim to achieve final approval by December 2023. Australis subsidiary WA Offshore Windfarm Pty Ltd wants to install up to 37 wind turbines about 5 kilometres from shore with a total capacity of 300 megawatts.
Further out from Bunbury Oceanex Energy has a longer-term plan to develop a 2000-megawatt wind farm in the mid 2030s.
Oceanex chief executive Andy Evans said the 15 megawatt turbines with blade tips rising 250 metres above the water would be located about 30 kilometres from the coast and not be visible from shore.
Mr Evans said the project was timed to match likely closures of coal-fired power stations that would free up capacity of the transmission grid.
ASX-listed Pilot Energy that has an interest in oil production in the waters off Dongara north of Perth is investigating combining offshore wind turbines in the same area with onshore solar power.