Korea Zinc's bid to make its Australian operations some of the greenest and most sustainable in the world continue to gather pace in 2022, off the back of a deal with Swiss energy storage company, Energy Vault.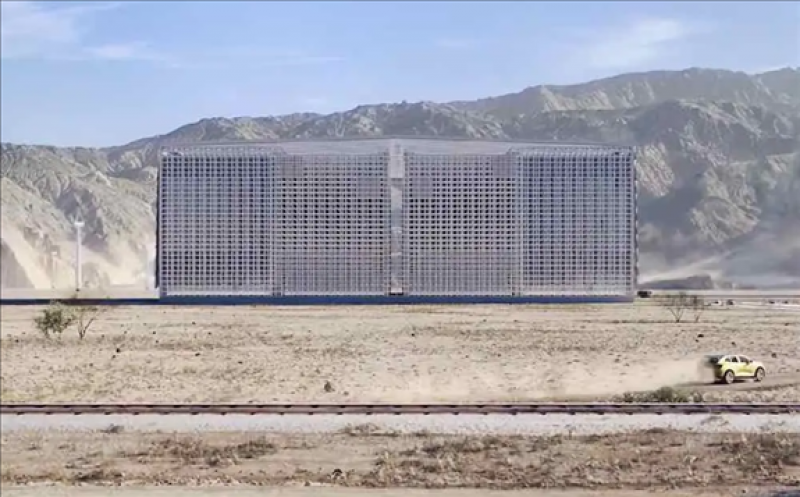 The deal, announced in the first week of the new year, will see Korea Zinc's Australia-based subsidiary, Sun Metals, deploy Energy Vault's innovative long-duration energy storage technology at its north Queensland zinc refinery.
The companies said Energy Vault's "gigawatt scale" technology – a kinetic energy based solution inspired by pumped hydro, but using blocks of solid material instead of water – would be used to support renewable power supply and optimisation at Sun Metal's refining operations.
A joint statement said project deployment was expected to begin as early as mid-2022.
The scope of the partnership also includes the potential re-use of tailings and other refining waste materials within Energy Vault's eco-friendly composite blocks, which are lifted to store electricity and lowered when it is needed again, using gravity to generate the power as they descend.
The deal is similar to an MoU made between Energy Vault and Australian resources giant BHP in December of 2021, which also agrees to assess local supply chain collaboration and eco-brick manufacturing.
An earlier deal with Italian renewables giant Enel Green Power has also opened up the possibility of Energy Vault's eco-blocks – which weigh around 35 tonnes each – made up of recycled wind turbine blades.
For Korea Zinc, the deal with Energy Vault is just the latest in a spree of deals and corporate manoeuvres targeting the decarbonisation of the global giant's refining operations, starting with Sun Metals in Australia.
Sun Metals aims to become one of the first zinc refineries to produce "green" zinc in support of Korea Zinc's broader strategy to shift to 100% renewable power by 2040 with an interim target of 80% renewable by 2030.
To this end, Sun Metals has been a trail-blazer in Australia for sustainable industrial growth, including becoming the first major energy user to build its own large scale solar farm in Australia in 2017.
Through another of its subsidiaries, Ark Energy, Korea Zinc last month bought Australian-based renewable energy developer Epuron, giving it access to a pipeline of around 4,200MW of early "stage" wind and solar projects, mostly in Queensland, NSW and Tasmania, and potentially up to 4,800MW more.
At the time, Ark Energy CEO Daniel Kim described the acquisition as "the start" of a switch to green hydrogen in zinc processing, and to other domestic supplies, and then on to green hydrogen exports near the end of the decade.
In comments on the deal with Energy Vault, last week, Korea Zinc chair Yun B Choi said the grid-scale storage solutions would also provide an important piece of the "green zinc" puzzle.
"Energy Vault's innovative storage technology and energy management software platform can play a key
role in enabling and accelerating our decarbonisation strategy as we enhance our ability to power our
operations with renewable energy," he said.
In a LinkedIn post last week, Ark Energy's Kim described long duration energy storage that was not geographically dependent like pumped hydro, remained as "the holy grail of the energy transition."
"[Energy Vault's] innovative solution has the potential to accelerate our plans to decarbonise the Korea Zinc group and help Sun Metals' become the most competitive producer of green zinc in the world," Kim said.