A programme to make Ukraine self-sufficient in uranium by 2027 has been approved by the country's cabinet. Nuclear power is planned for significant expansion beyond the 54% of electricity it already provides in Ukraine.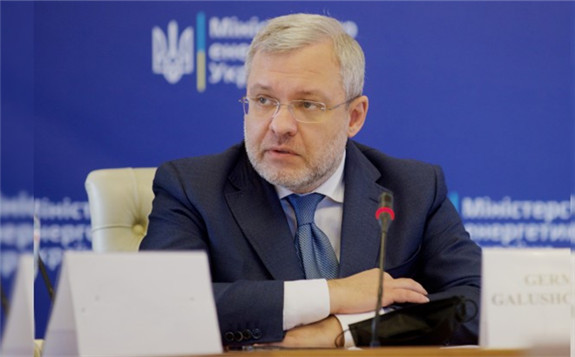 "The main purpose of this concept is to create conditions for increasing uranium production to fully meet the needs of domestic nuclear energy, as well as increase Ukraine's energy independence," said Energy Minister Herman Halushchenko. Although its production dipped in 2020 and 2021, Ukraine's VostGOK uranium mining company has historically produced up to 830 tonnes of uranium (tU) per year, which World Nuclear Association rates as about 30% of the country's requirements.
The plan announced by the Ministry of Energy on 29 December lists several measures to maintain and boost uranium production. First, it would ensure the operation of the Smolinskaya mine until 2023 and the Ingulskaya mine until 2028. These have resources of around 66,000 tU and 5000 tU respectively, according to World Nuclear Association.
Next would come development of new production facilities at Novokonstantinovskoye and Aprelskoye between 2023 and 2025, with their commissioning in 2026, the ministry said. Pilot production at Novokonstantinovskoye took place in 2011 but the mine was never brought to full operation.
To support the expansion of mining, Ukraine will renovate the hydrometallurgical and sulphuric acid plants at the Stepnoye Mining and Processing Combine, where uranium is extracted from ore.
Furthermore, Ukraine's plans for self-sufficiency also cover materials needed to manufacture the fuel assemblies used in its power reactors. Domestic production of zirconium dioxide will be boosted to 320 tonnes per year, the ministry said, and it will "organise cooperation" so that Ukrainian zirconium is used for the metal cladding of fuel assemblies it purchases.
Some 15 large reactors of Russian design supply Ukraine with about 54% of its electricity. In recent months the country's government has announced a new build programme in collaboration with the USA and the reactor vendor Westinghouse. The AP1000 reactor design is to be deployed at the Khmelnitsky nuclear power plant first, with four more units to follow at other existing nuclear power plants. Ukraine has also been discussing the deployment of NuScale's VOYGR small reactors and the licensing work that would be involved.