Germany's Federal Maritime and Hydrographic Agency (BSH) has started a process of updating the country's new maritime spatial plan to accommodate additional 3 GW of offshore wind capacity in the North Sea.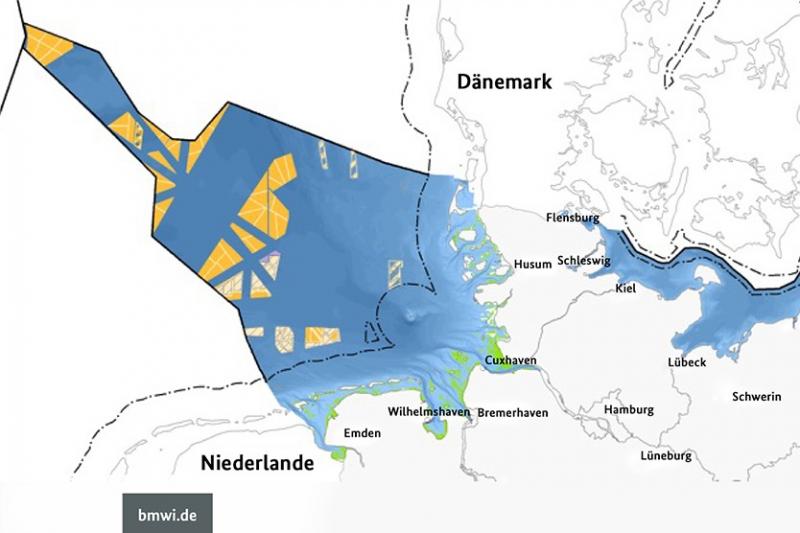 The basis of BSH's proposed update is the new maritime spatial plan for the German Exclusive Economic Zones (EEZ) in the North and Baltic Seas, which came into force on 1 September. The plan shows priority and reservation areas for offshore wind energy, and contains specifications for sites within the areas such as the capacity that could be installed in them.
As part of updating the plan, BSH will carry out a strategic environmental assessment (SEA), with a draft SEA available to the relevant authorities and the public as part of the consultation on the update of the development plan until 18 January 2022. The draft plan will then be published in mid-2022 and the final version presented at the end of 2022 or at the beginning of 2023.
BSH's update has taken into consideration the expansion goals of the recently signed coalition agreement, according to the German Federal Ministry for Economic Affairs and Climate Protection, which said that with 3 GW almost three million households could be supplied with electricity, which corresponds to the population of Schleswig-Holstein, Hamburg, and Bremen.
As part of the coalition agreement, the political parties SPD, BÜNDNIS 90/DIE GRÜNEN, and FREIE DEMOKRATEN (FDP) increased Germany's offshore wind capacity targets from 20 GW by 2030 and 30 GW by 2040 to at least 30 GW by 2030, 40 GW by 2035, and 70 GW by 2045.
The coalition also agreed that offshore wind projects should take precedence over other forms of use in German Exclusive Economic Zones.
The Federal Minister for Economic Affairs and Climate Protection, Robert Habeck, said that as the fourth largest industrialised country in the world Germany was switching its electricity supply to 80 per cent of renewables by 2030, in order to leave the age of fossil fuels behind and to make its contribution to climate protection.
"This fundamentally changes the role of renewables: In the future, they will form the central basis of the electricity supply. Sufficient electricity from offshore wind farms is essential for this", Minister Habeck said. "We are thus creating the conditions for significantly increasing electricity production. An additional three gigawatts of offshore wind energy is an important first step. We will need more areas at sea".
Germany has 7,770 MW of installed offshore wind capacity and is currently the third in the world behind the UK and China. In 2020, the country added 219 MW of offshore wind capacity and this year, for the first time in more than ten years, it has not installed a single offshore wind turbine.