Korean companies are taking the lead in building more than half of the large battery production plants in the United States. This is contrary to the situation in Europe where Korean, Chinese, and Japanese companies are competing with one another.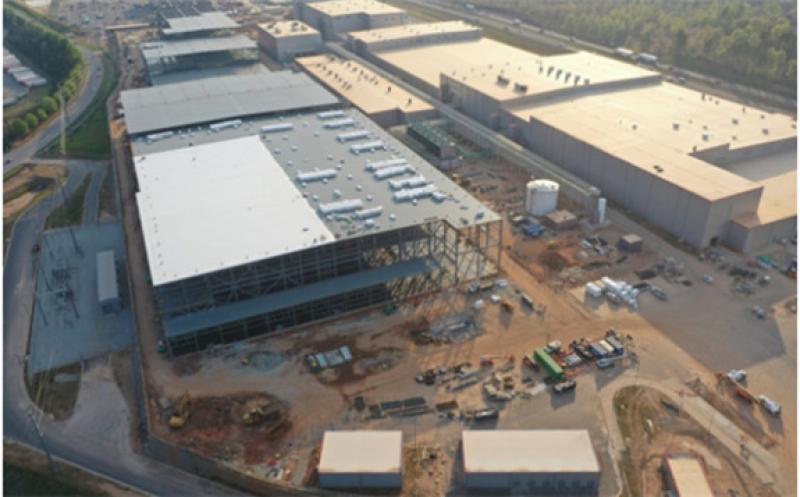 Korean companies are involved in nine of the 14 GWh-class battery plants that are currently under construction or are to be built in the United States.
Automakers and battery companies will build battery factories with a total capacity of 400 GWh or more in the U.S. within the next five years. This volume can power five million to six million electric vehicles per year.
All three U.S. carmakers (GM, Ford and Stellantis) are in close cooperation with Korean battery companies. On top of that, Toyota and Volkswagen, the world's No. 1 and No. 2 carmakers in terms of market shares, have finalized plans to build battery plants in the United States, raising the possibility of further cooperation with Korean battery makers.
The largest battery investment in the United States is Blue Oval SK, a Ford-SK On joint venture company. Blue Oval SK plans to build a US$5.8 billion battery park in Glendale, Kentucky and a US$5.6 billion battery plant in Stanton, Tennessee.
GM is also building a joint battery plant for electric vehicles worth US$2.3 billion in Tennessee with LG Energy Solution. Samsung SDI exchanged an MOU on the establishment of a joint venture company with Stellantis and plans to build a 23 GWh battery plant in the United States beginning from the first half of 2025.