China's November power battery output and newly-installed volume of power batteries refreshed new highs, driven by rapid growth of the country's new energy vehicle (NEV) sector.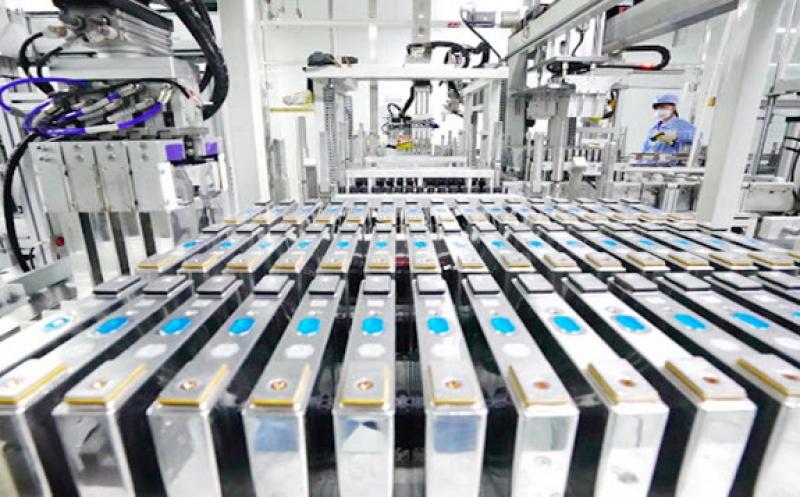 Power battery output reached 28.2GWh in November, up by 121.8pc from a year earlier and by 12.4pc from October, with the newly-installed volume of 20.8GWh rising by 96.2pc from a year ago and by 35.1pc from October, data from the China Automotive Manufacturers Association (CAAM) show.
Production and installed volumes of lithium iron phosphate (LFP) batteries were 17.8GWh and 11.6GWh respectively in November, both exceeding volumes of 10.4GWh and 9.2GWh for ternary (NCM/NCA) batteries.
The LFP battery market has seen growing sales since the second half of 2020 because of the battery's lower manufacturing costs, while NCM/NCA batteries typically have higher energy densities and longer driving ranges. The advantages of LFP batteries have emerged following a fall in government subsidies for the NEV industry and rises in cobalt and nickel prices this year. The installed volume of LFP power batteries surpassed that of NCM/NCA batteries for the first time in July 2021 since the start of 2019.
Cobalt sulphate and nickel sulphate, key ingredients used in ternary lithium-ion battery production, were last assessed by Argus on 9 December at Yn93,500-96,500/t and Yn34,500-36,000/t ex-works respectively, having risen by 68pc and 16pc since the start of this year.
Total output of power batteries rose to 188.1GWh during January-November, up by 175.5pc on last year, while installed volumes increased by 153.1pc to 128.3GWh over the same period. Production and installed volumes of lithium iron phosphate batteries for January-November were 105.3GWh and 64.8GWh respectively, accounting for 56pc and 50.5pc of total volumes, compared with 82.4GWh and 63.3GWh for ternary batteries.
China's CATL, BYD and China Aviation LB were the top three battery manufacturers for installed volumes over January-November at 65.93GWh, 21.34GWh and 7.5GWh respectively, accounting for 51.4pc, 16.6pc and 5.8pc of the total.
China's NEV industry has maintained rapid growth since the second half of 2020 when the Covid-19 pandemic eased. The country has been accelerating its development of NEVs to achieve its targets of hitting peak carbon dioxide emissions before 2030 and carbon neutrality by 2060.
NEV output reached 457,000 in November, up sharply by 127.8pc from a year earlier and by 15.1pc from October, with sales surging by 121.1pc on the year and by 17.3pc from October to 450,000 units, according to data from CAAM. NEV sales in November accounted for 17.8pc of its total vehicle sales, and 19.5pc of total passenger vehicle sales, CAAM data show.
NEV output and sales during January-November reached 3.023mn and 2.99mn units, up by 167.4pc and 166.8pc from a year earlier, respectively, with the share of NEVs reaching 12.7pc of the country's total vehicle sales during this period.