As part of the announcement on Kenya's commitment to fast-track the deployment of renewable energy as a driver for economic development in the country.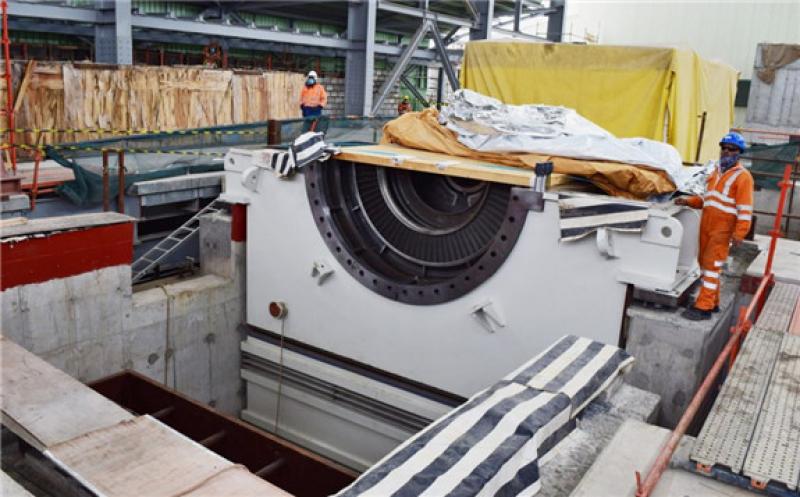 KenGen announced that it expects to bring the 83 MW Olkaria I Unit 6 expansion project online this month or early in the new year, so a statement by the company.
Amb. Dr Monica Juma, Cabinet Secretary, Ministry of Energy during her inaugural visit to Olkaria, Naivasha CS said renewable energy is the preferred option for Kenya adding that the move would also help attract foreign investments in Kenya's energy sector. She was accompanied by Maj. Gen (Rtd) Dr. Gordon Kihalangwa, the Principal Secretary, Ministry of Energy.
During the meeting, Rebecca Miano, KenGen's CEO reiterated the company's commitment to support the Government of Kenya's ambition to achieve 100% utilization of renewable energy by the year 2030 as a way of fighting climate change.
"We are at an advanced stage of construction of 83MW Olkaria I unit 6 and we expect this to be added to the grid between December this year and early next year," said Miano, adding, "this will further push our green energy portfolio and help drive down the cost of electricity in Kenya by displacing thermal energy."
For his part, KenGen Chairman, General (Rtd.) Samson Mwathethe, reiterated KenGen's commitment to clean energy deployment and thanked the government and development partners for support in the delivery of power projects.
"The Board will continue to work with the Government and other stakeholders in the energy and development sectors to ensure we grow Kenya's energy capacity because we know that this is how we can fast-track economic development in Kenya," said General (Rtd.) Mwathethe.
CS Juma's visit comes a fortnight after new statistics recently indicated that the demand for electricity in Kenya hit a new record peak of 2,036MW, the highest ever recorded in the country's history, marking a significant resurgence in demand since the onset of the COVID-19 pandemic in March 2020.
At the same time, the country recorded a new energy gross demand peak of 36,381MWh mostly drawn from renewable energy sources as the economy responds positively to the lifting of some of the COVID-19 related restrictions.
National energy generator, Kenya Electricity Generating Company (KenGen), contributed to the largest jump in renewable energy share with the company scaling up production in its geothermal, hydro and wind power stations to meet the growing demand.