The Energy Regulator has approved five site licences for the importation and storage of liquefied natural gas (LNG) by black-owned energy company DNG Energy.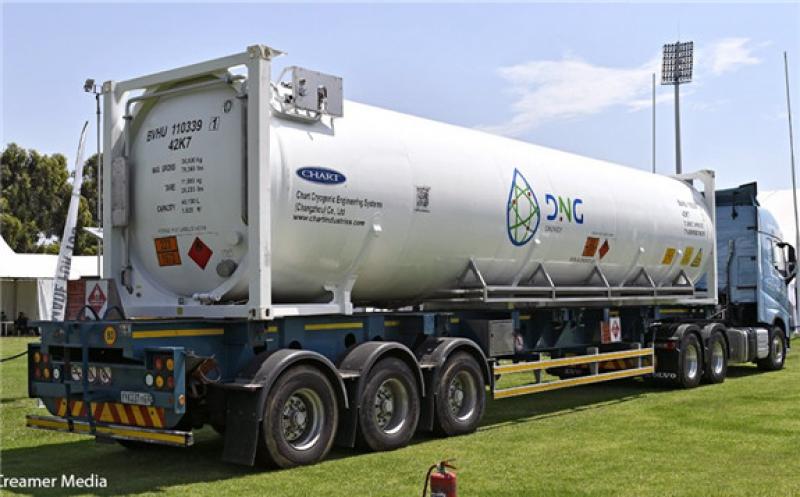 The Energy Regulator approved the site licences, along with the licence conditions and reasons for decision, at its meeting on December 6, following a recommendation by the National Energy Regulator of South Africa's (Nersa's) Petroleum Pipelines Subcommittee.
Full-time regulator member Nomfundo Maseti, who made the case for the approvals, reported that DNG had applied for two facilities in Gqeberha and one each in Ekurhuleni, Komatipoort and Mossel Bay.
Maseti reported that DNG would import the LNG through the ports of Maputo and Ngqura and transport it in ISO tank containers by road or rail to the storage facilities.
In 2020, DNG received final authorisation from the Transnet National Ports Authority to begin bunkering operations in the Port of Ngqura, in the Eastern Cape.
The company reports that it has deployed a 125 000-m3-capacity floating storage unit to support LNG bunkering operations.
The LNG will be sold in its liquefied form as alternative fuel to diesel in the transport sector with clients such as Imperial, Masana BP and Rea Vaya. It will also be sold to the marine, industrial and mining sectors and some of it will be re-gasified.
On December 3, the company announced that it had received its first shipment to its plant in Germiston, in Ekurhuleni, from the Netherlands.
The Energy Regulator also approved an application, at the same meeting, for the revoking of a licence issued to Oiltanking Grindrod Calulo for the construction of a liquid bulk terminal in the Port of Ngqura.
The licence was revoked after the venture was unable to achieve a commercially viable business case for the terminal, which led to the project being discontinued in late 2020.