China's largest oil refiner, state-controlled Sinopec, has started building a production facility for hydrogen in Kuqa city in northwest China's Xinjiang region.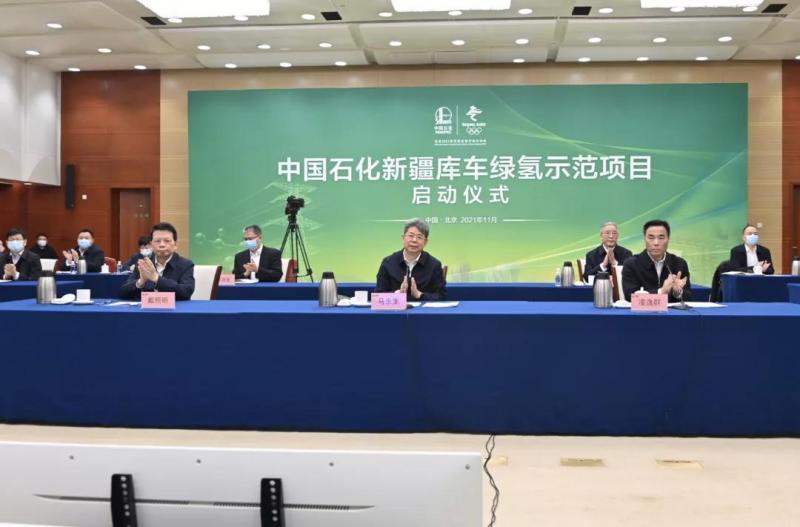 The 3bn yuan ($471mn) plant will have a designed capacity of 20,000 t/yr for hydrogen produced by photovoltaic power. The project is scheduled to complete construction and start production in June 2023.
Sinopec will construct a 618mn KWh/yr photovoltaic power station to support the hydrogen plant, which is expected to reduce annual CO2 emissions by 485,000t. The project is the world's largest hydrogen plant using photovoltaic power, according to the firm.
Sinopec is China's largest hydrogen producer with a total capacity of 3.9mn t/yr, accounting for 11pc of China's total production. It plans to develop a number of production facilities for green hydrogen, with an initial planned investment of about 30bn yuan ($4.6bn) in the next five years, including the Kuqa facility.
Sinopec aims to make it the "number one" hydrogen enterprise in China by building 1,000 hydrogen refuelling stations during the country's 14th five-year plan from 2021-25.
China is the world's largest producer of hydrogen, with most of it produced from fossil fuels, and with coal accounting for 62pc of feedstock compared with 18pc globally. Only 4pc of China's hydrogen uses green energy (renewable-based electricity) to convert water into oxygen and hydrogen by electrolysis. The country produced more than 21mn t of hydrogen in 2019, out of 70mn t produced globally.
China's January-October production of hydrogen fuel-cell vehicles reached 940 units, up by 45.3pc from a year earlier, according to data from the China Automotive Manufacturers Association. The development of hydrogen fuel-cell vehicles is expected to boost demand for some battery metals, particularly nickel, and several rare earth metals such as lanthanum and cerium.