The new German government has set out plans to accelerate the expansion of offshore wind energy to 30GW by 2030 from 20GW previously.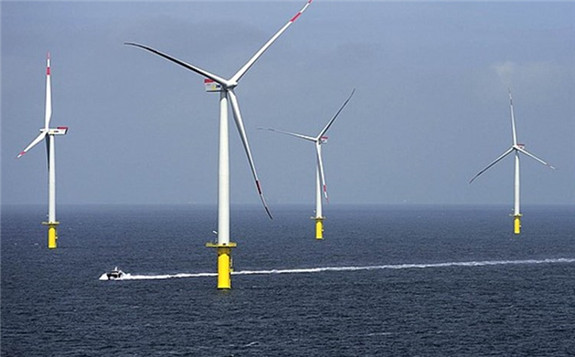 The coalition agreement between the Social Democrats, Greens and Free Democrats also sets targets of 40GW by 2035 and 70GW by 2045 for offshore wind.
The agreement plans for around 200GW of solar by 2030 and states that 2% of the country's land area will designated for onshore wind energy.
"In the first half of 2022, together with the federal, state and local governments, we will initiate all the necessary measures to organise the common goal of accelerating the expansion of renewables and providing the necessary space," it said.
Germany's Federal Association of Offshore Wind Farm Operators (BWO) welcomed the expansion of targets.
Managing director Stefan Thimm said: "The planned increase in offshore expansion targets is a bold and right step.
"With this coalition agreement, the new traffic light coalition is setting an example for the future.
"Now it is important to start implementing it as quickly as possible. The offshore wind farm operators are ready.
"In order to accelerate the expansion in this way in the short term, a dialogue with all stakeholders involved must be conducted immediately.
"The list of topics to be dealt with ranges from the area backdrop to questions of market design to planning and approval issues.
"To speed up the expansion, all levers must now be set in motion."
WAB managing director Heike Winkler added: "The agreement on at least 30GW of offshore wind until 2030 in German waters, followed by 40GW until 2035 and 70GW until 2045 is an important signal for the offshore wind supply chain and for the feasibility of a 'green' hydrogen economy.
"To achieve this, it is important to launch additional tenders without delay."
"It is also good that the planned federal government links its target of 80% renewables by 2030 with the forecast of a higher electricity demand.
"It should assume that the demand from industry in connection with 'green' hydrogen will continue to rise."