A Chinese media outlet reported on Nov. 17 that CATL of China, the world's largest battery manufacturer, has opened a branch in Korea.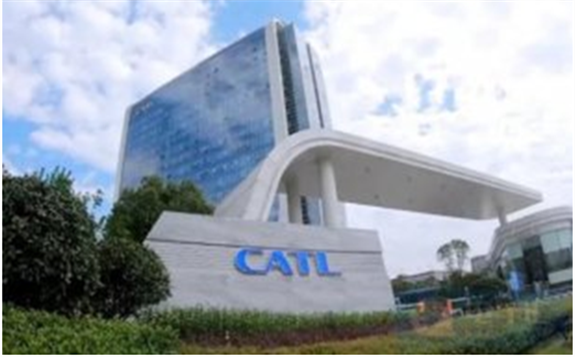 Analysts say that CATL made the move to supply lithium iron phosphate (LFP) batteries to Hyundai Motor.
The Korean branch is CATL's fifth office after those in Japan, Germany, the United States and France. CATL opened an office in Gangnam, southern Seoul, according to the report by IT Home, a Chinese media outlet specializing in technology. The branch has one Chinese manager and two employees. The number of employees is expected to increase depending on the progress of its business.
LFP batteries are regarded as cheaper and safer alternative to ternary batteries, such as nickel cobalt manganese (NCM) batteries, which are the mainstay of Korean battery makers. However, they are usually used for entry models or low-cost models due to their critical weakness -- a short mileage.
CATL has been selected as a battery supplier for Hyundai Motor Group's exclusive electric vehicle platform "E-GMP." In February, Hyundai Motor selected CATL as a supplier of the third batch of batteries for electric vehicle models to be released in 2023. Earlier, CATL also won a 16-trillion-won order for a secondary batch of batteries for the IONIQ 6 in cooperation with LG Energy Solutions.