European natural gas futures advanced, with traders waiting for more signals from Russia on its export plans for next month.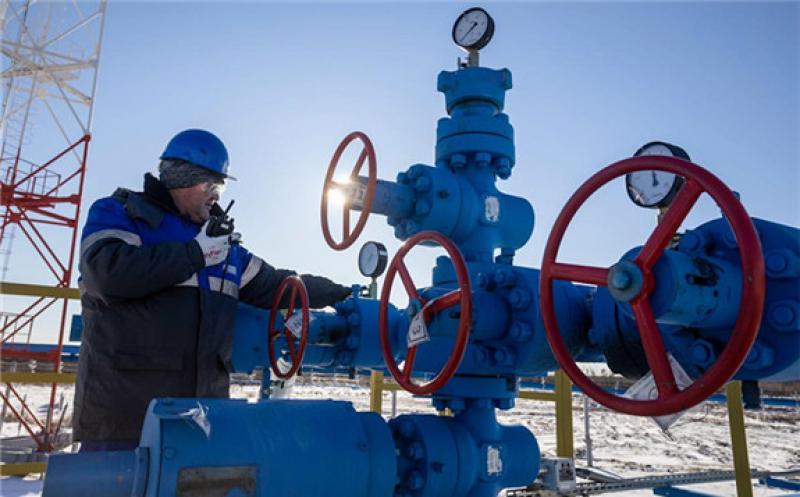 Gas shipments from Europe's top supplier have recovered after a slump at the start of November, but are still far below last year's levels. Auctions for December transit capacity through Ukraine and Poland later on Monday should cast a light on future Russian volumes.
Meanwhile, in another bullish sign for the market, Gazprom PJSC decided against offering any spot gas on its Electronic Sales Platform for a third consecutive week. Temperatures are falling as Europe faces its first winter cold snap, while flows from Norway, the region's second-largest supplier, are being impacted by outages.
Dutch front-month gas, the European benchmark, rose as much as 7% early Monday before paring gains. European gas prices have more than tripled this year in a supply squeeze that's roiled energy markets.
Norway's giant Troll field will reduce capacity by 28% for three days starting Tuesday due to a "compressor failure," network operator Gassco AS said. That follows a power-supply failure that cut supplies from the Karsto processing plant last week.
Gas flows via Mallnow in Germany, the termination point for Russia's Yamal-Europe pipeline -- which runs through Belarus and Poland -- increased over the weekend and early Monday. President Vladimir Putin said he'll talk to Belarus President Alexander Lukashenko, who threatened to interrupt gas transit to energy-strapped Europe in the face of more sanctions from the region.
Dutch month-ahead gas traded 3.1% higher at 78 euros a megawatt-hour by 10:44 a.m. in Amsterdam. The U.K. equivalent added 3.1% to 200.59 pence a therm.
While supplies from Russia have improved, they are still below the seasonal norm and lower-than-expected auction bookings are the main non-weather-related risk, Goldman Sachs Group Inc. analysts said in a note.
"Unless the higher Russian flows materialize, cold weather early in the winter will lead to a longer period of high gas -- and power -- prices," said Carlos Torres Diaz, vice president and head of gas and power market research at Rystad Energy AS.
Europe might not see substantially higher supplies from Russia until its controversial Nord Stream 2 pipeline is approved and starts shipments, he said, but that could be offset by a "slightly better balanced" liquefied natural gas market.