Bucheon, a Gyeonggi Province city on the southwestern outskirts of Seoul, is moving forward with a project to produce electricity from the wind generated by the odor control system at a wastewater treatment facility.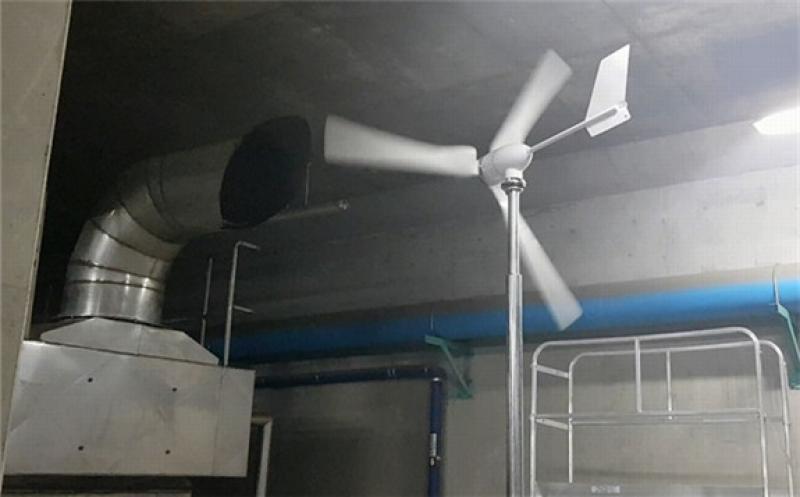 The project was designed to produce electricity using the wind generated by a deodorizer, which is responsible for removing bad odor from sewage treatment facilities.
Given that the deodorizer incessantly generates wind 24 hours a day, this project aims to use the wind to operate a small wind turbine.
Since this method produces electricity using wind that has been wasted, it can contribute to reducing the generation of pollutants such as greenhouse gases as well as to reducing electricity costs.
At present, the city government is testing this method by installing one wind turbine each at two exhaust outlets on four deodorizers at the Yeokgok sewage treatment facility.
The problem, however, is low power generation efficiency and low economic feasibility. The project cost can be recovered only if the wind turbines are operated for more than 11 years.
The city government received the Energy Globe National Award from the Austrian non-profit organization Energy Globe Foundation this year.