After two weeks of talks, the COP26 meeting on climate change has only hours to produce a text on emissions reductions that every country in the world can sign up to.
The goal of the meeting in Glasgow, Scotland has been to review progress on the commitments that countries made in Paris in 2015 and agree the next set of commitments. In parallel many other agreements and commitments have been made.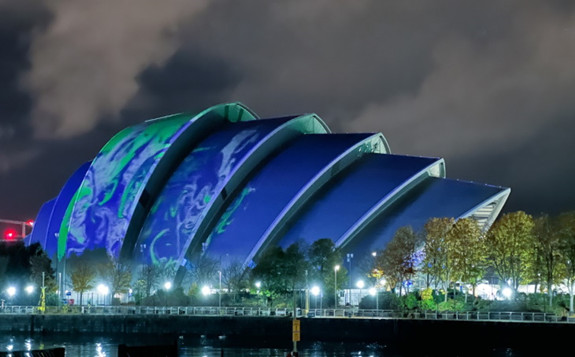 To keep the Paris goal of limiting global warming to 1.5°C will require countries' Nationally Determined Contributions to collectively cut emissions by 45% by 2030 and to zero overall by 2050, but UN Secretary General António Guterres said this is "on life support".
As negotiations stand, the latest draft agreement requires countries to announce plans for much greater and faster reductions in greenhouse gas emissions than before. It also asks richer countries to provide twice as much finance to countries already impacted by the effects of climate change.
"Promises ring hollow when the fossil fuels industry still receives trillions in subsidies," Guterres said. However, alongside COP26, more than 40 countries have pledged to phase out coal by ending investment in new coal power generation domestically and internationally. The group intends to phase out coal power in the 2030s among major economies, and in the 2040s for poorer nations.
UK Business and Energy Secretary Kwasi Kwarteng said: "The world is moving in the right direction, standing ready to seal coal's fate and embrace the environmental and economic benefits of building a future that is powered by clean energy."
Saleemul Huq is a Bangladeshi scientist who advises the group of 46 least developed nations. He wrote for the BBC: "We have just over 24 hours to go and I get a sense that things are moving in the right direction. The atmospherics are positive... The only caveat is that anything we achieve here in Glasgow is not going to be enough. But it will be something, and so we'll celebrate something, while knowing that it isn't enough."
'Nuclear watershed'
For the nuclear sector, COP26 has been a landmark, with the technology given a higher profile than ever before. A highly visible role was played by the International Atomic Energy Agency (IAEA) under the leadership of director general Rafael Mariano Grossi who leveraged IAEA's position in the UN system to consistently assert: "Nuclear power is part of the solution. Nuclear power will be part of the solution."
Alongside COP26 were significant announcements on nuclear from China, which plans to build some 150 new reactors in the next 15 years as part of its emissions reduction plans; from France which intends to construct new reactors as the basis for a re-industrialised and low-carbon economy; and from the UK, which introduced new a funding model for large reactors and funded the commercialisation of small reactors.
Rosatom director general Alexey Likhachov said today, "COP26 concluded the discussion on whether nuclear power should be a part of the global carbon-free energy mix. It seems to me that at this conference the answer 'yes, it should be' could be heard loud and clear everywhere. I will go further and state that COP26 was a watershed moment for nuclear power, and the modern nuclear history itself from now on could be divided into 'before COP26' and 'after COP26'."