LG Energy Solution and Samsung SDI will supply batteries to a large-scale energy storage system (ESS) project in the United States.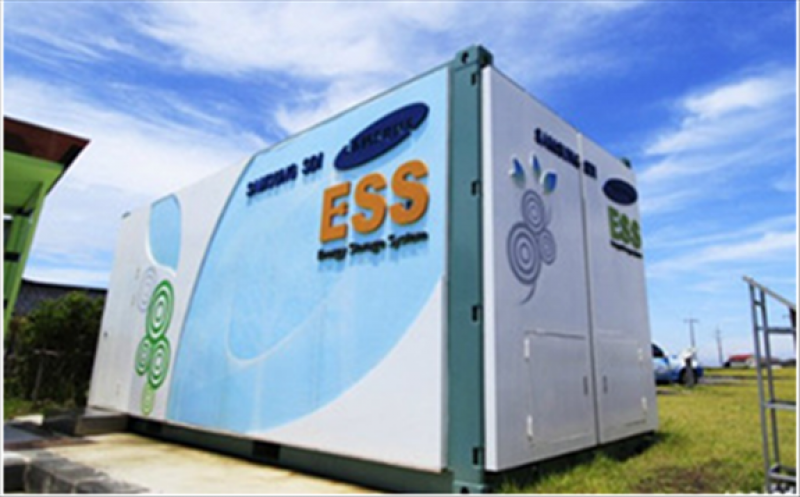 U.S. renewable energy company Terragen has selected LG Energy Solution and Samsung SDI as battery suppliers in connection with a large-scale solar power and ESS project being promoted in California. The project is the world's largest solar-ESS project, according to the company. When completed, the project will be able to provide electricity to more than 158,000 households in California.
LG Energy Solution and Samsung SDI will supply a total of 2,445 MWh batteries to Terragen. The specific contract amount was not disclosed, but it is estimated at 100 billion won.
The two companies are leading the global ESS market. Samsung SDI topped the global ESS market in 2020 with a 31 percent market share (usage: 6.2GWh), followed by LG Energy Solution (4.8GWh), said SNE Research, a market research firm. LG Energy Solution is speeding up the development of lithium iron phosphate (LFP) batteries to pump up the price competitiveness of ESS batteries.
The US ESS market is growing rapidly in line with carbon neutrality. "Large U.S. companies such as Amazon and Apple are significantly ramping up their purchases of renewable energy to achieve carbon neutrality," an industry insider said. "Korean battery companies will benefit, as ESSs are vital to solar power generation."