The dramatic fall in cost, occuring alongside the mass roll-out of home storage systems in Germany since 2013, has highlighted the potential of decentralised batteries in virtual power plants to utility companies and grid operators.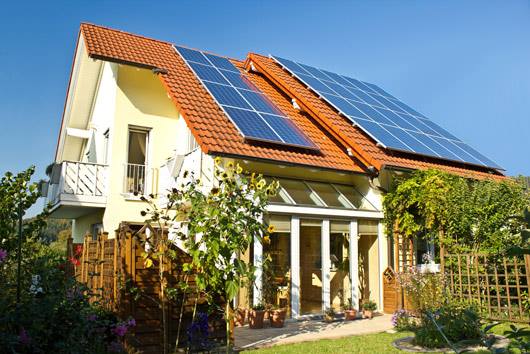 Since 2017, every second residential PV installation in the European state has been accompanied with a battery pack, and there are now roughly 150,000 home storage systems with an estimated capacity of about 1GWh in circulation. Decentralised batteries are "one of the hottest topics in energy research," according to Dr Kai-Philipp Karies, Jan Figgener and David Haberschusz, energy storage researchers at RTWH Aachen University in Germany.
In an article for Volume 20 of PV Tech Power, the quarterly technical journal from our publisher Solar Media, the researchers argue that battery storage systems are at "the edge of profitability" across several market segments today. The article looks at the emotional and economic drivers behind Germany's residential storage boom and unpacks the complex business case for commercial storage. It also highlights the role multi-megawatt batteries could have in supporting national transmission grids and phasing out fossil fuel generation.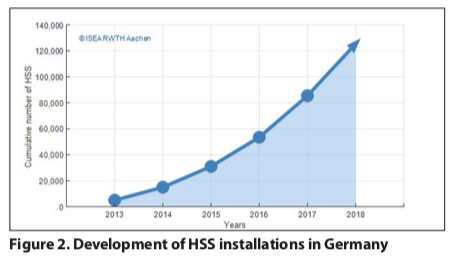 When it comes to the latter, the researchers note that Germany and the UK are the two "most important" markets in Europe. The UK – which is more susceptible to energy instability due to its island grid – can "prevent, or at least mitigate" national grid blackouts like the one incurred in late August by deploying "increasing amounts" of utility-scale battery storage systems. In Germany, three of the four grid transmission operators have submitted bids to the German grid regulator to test 'grid-boosters' – in other words, battery systems with a total capacity of 1.3GW.
Practical insights gained from the operation of grid-operated battery systems will provide lessons for a future which must cater to an increasing number of electric vehicles, according to the academics.