Samsung Engineering announced on Nov. 8 that it has started shipping modules to be used for the Dos Bocas New Refinery (DBNR) project in Mexico.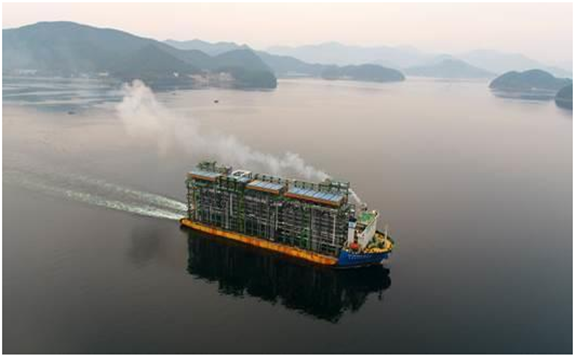 A ship carrying the first batch of modules left Goseong, South Gyeongsang Province, for Dos Bocas, Mexico, on Nov. 5, a long journey of about 50 days (including waiting time for the Panama Canal) over 16,000 kilometers across the Pacific Ocean.

Samsung Engineering won the project for a total of 4.5 trillion won in 2020, the largest-ever single project the company has undertaken.

The DBNR project involves building refinery facilities in the Dos Bocas region of Tabasco in eastern Mexico to produce 340,000 barrels of crude oil a day.