The University of Oxford is leading a global smart grid initiative to remove barriers to delivering net zero at a local level.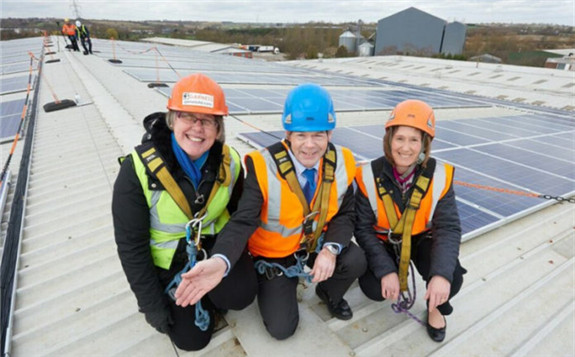 Founding participants include the UK distributor Scottish and Southern Electricity Networks (SSEN) Distribution, Australia's Ausgrid and the Enel Foundation from Italy.
Japan's TEPCO Power Grid has joined as the first network partner.
The International Community for Local Smart Grids (ICLSG), which launches formally at COP 26, will see community energy groups and electricity networks share learnings from innovation projects, facilitate discussions around challenges and support a collaborative transition to a decarbonised future.
"Communities and distribution networks are the unsung heroes of the decarbonisation challenge. Most of the difficult challenges in decarbonising mobility, heating and increase cooling requirements are addressed by these groups," says Professor Malcolm McCulloch of the University of Oxford's Department of Engineering Science, who is leading the initiative.
"Oxford University is excited to be able to bring together a global partnership focused on sharing the learnings and best practices in providing a smart, resilient and just transition."
Electrification with the transition to smarter grids is key to the growth of low carbon energy use and the delivery of a net-zero future.
This first-of-its-kind five-year knowledge-sharing partnership will explore the relationship between communities and how they engage with smart grids in different geographies across the world from Oxford to Sydney and elsewhere.
Community energy groups are planned to have a critical role in the partnership, guiding and informing discussions to ensure the challenges and opportunities discussed reflect lived experience.
The Low Carbon Hub (LCH), a social enterprise based in Oxford that develops community-owned renewable energy installation across the county, will be joined by community energy participants, to be announced in 2022.