Speaking at a media briefing on its third quarter results, Shell chief executive Ben van Beurden said discussions over Cambo were part of a broader debate over the future of UK energy resources.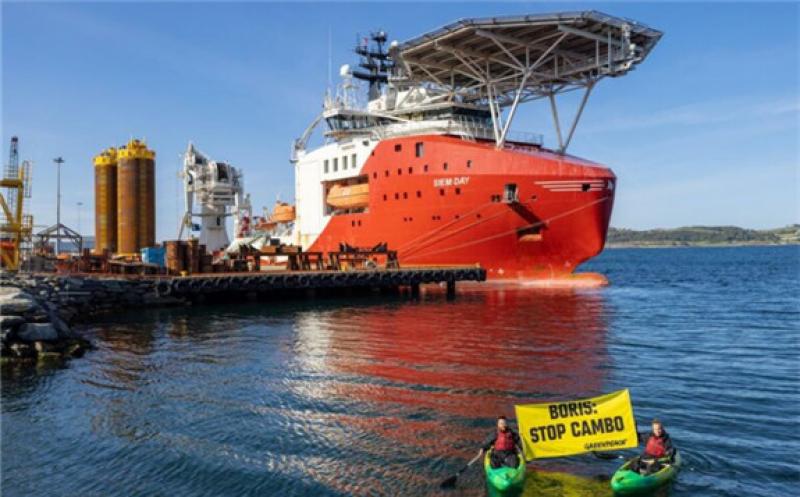 "The decision to develop Cambo or not…this is a national decision. If indeed the government of the UK wants to supply at least part of its energy needs with domestic resources then it should develop projects like Cambo and, if not, it should just import more," he said.
Shell holds a 30% non-operated stake in the project, while private-equity backed Siccar Point Energy is operator and holds the remaining 70%.
Phase one of the project would target 170 million barrels of oil.
An exploration licence for the field was first granted in 2001, but 20 years on and weeks away from potential government approval, plans to develop the field have become a lightning rod for debate over the future of exploration and production in the UK North Sea.
Opponents of the project have argued that it is at odds with the UK's ambition to be net zero by 2050 and is a threat to the climate. They point to recent reports, including those of the IPCC and IEA, that have called for an end to oil and gas exploration.
Proponents, including Shell, have said that stopping the development would do nothing to address demand for oil and gas, but would cut off domestic supplies and lead to more imports.
"There are very real implications if you get this demand-supply balance out of balance. If you maintain demand but don't allow supply to meet demand over time you get the implications we see today, and you get negative economic implications and environmental implications," she said.Pointing to recent high gas prices and instability in the UK retail market, Shell CFO Jessica Uhl echoed those points today.
"I think the question is: do we have the right supply in the right place for the right economic and carbon outcomes? And in that context, I think further development of gas in the North Sea is in the interest of the people of the UK as well as in the interest of the environment."
Uhl made similar comments earlier this year, noting that any ban on UK oil and gas exploration would mean "trade-offs" for the energy system.
Mr van Beurden also praised the North Sea Transition Deal agreed between industry and government earlier this year, which includes emissions reduction commitments and aligns the sector with the UK's target of reaching net zero by 2050.
"I think the North Sea is an outstanding basin, not just geologically, but with the North Sea Transition Deal that has been put in place it is probably one of the leading, if not the leading basin in the world when it comes to the energy transition and carbon intensity," he said.
"So, think again – if you say: 'We're not going to develop our natural resources in a basin that has one of the most progressive regulations when it comes to energy transition, by a company that is going to use some of that cash flow to actually drive the transition in other parts of the energy system – we don't want any of that. Let us just import it from elsewhere.' How does that make sense?"
He reiterated that the decision whether or not to proceed with Cambo rested with Westminster, and that the company would await a verdict.
"But I think I know where I stand when it comes to global logic," he concluded.
While the fate of Cambo is still to be decided, another Shell-operated gas condensate project, Jackdaw, has been held up after the Offshore Petroleum Regulator for Environment and Decommissioning (OPRED) failed to sanction the Environmental Statement earlier this month.
The Jackdaw field, about 155 miles east of Aberdeen, holds reserves of up to 250 million barrels of oil equivalent (boe).
Shell is now "proposing changes" to its plans and providing further information to OPRED.