CATL recently announced a strategic partnership with China Huadian Corporation Ltd. (China Huadian), one of the largest state-owned power generation enterprises in China.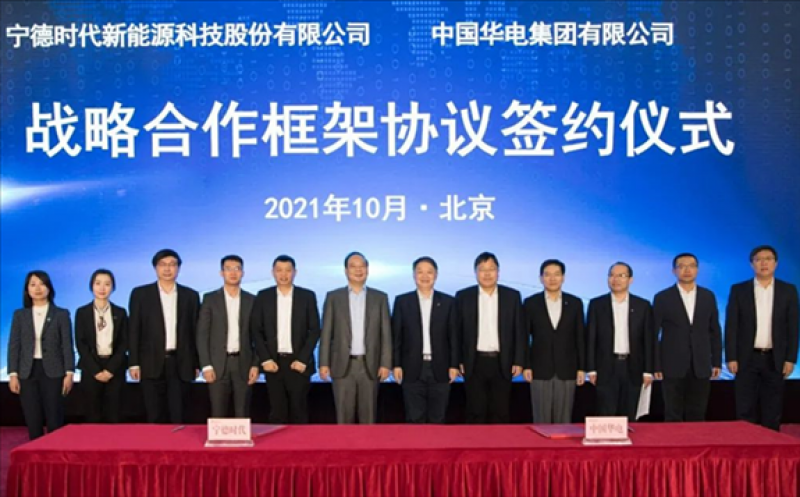 Under the agreement, both parties will make full use of their respective advantages in resources and businesses to co-work on the domains like energy storage, new energy, and integrated smart energy. Their joint efforts are expected to contribute to China's energy transition, said CATL.
Prior to the signing of the new deal, CATL and China Huadian agreed to collaborate on a centralized electrochemical energy storage project in Tengzhou, Shandong province.
Covering an area of around 40 mu (about 26,700 square meters), the project is designed to develop a 100MW/200MWh lithium ion battery energy storage base. It is of great importance to promoting the applications of the new types of energy storage technologies, building relevant business models, and driving the development of energy storage industry, said CATL.
To shore up the deployment of smart energy and energy storage businesses, CATL also inked an agreement last week to carry out a strategic cooperation with CHN Energy, a Chinese state-run mining and energy company.
Based on the deal, the duo will team up on the development of new energy industry, the building of smart energy and energy storage-related technology & standard systems, and the expansion of international businesses.