Work on Ukraine's first AP1000 project could begin before the end of this year, the acting president of Energoatom, Petro Kontin, has said. The first project would be completion of Khmelnitsky 4, using unused parts from the cancelled VC Summer project in the USA.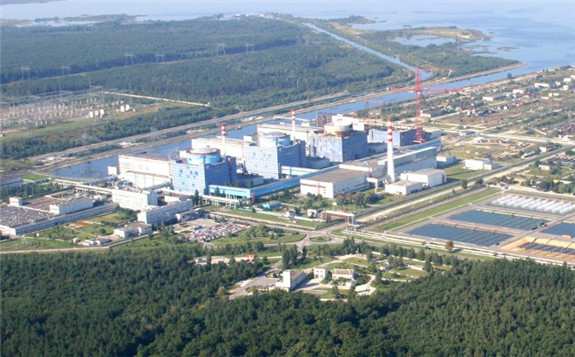 Kontin gave details of the developing collaboration with Westinghouse at the Ukraine Gas Investment Congress yesterday, which were relayed by Energoatom.

Referring to the first AP1000 as a 'pilot' unit, Energoatom said it would be built at Khmelnitsky. "The project is planned to start at the end of this year - beginning of next," said Energoatom adding that, "A number of bilateral agreements are planned to be signed in the near future, including an intergovernmental agreement between Ukraine and the US."

A landmark set of agreements between the USA and Ukraine were signed in Washington DC in September. Among them was a Memorandum of Cooperation between Energoatom and Westinghouse which also specified Khmelnitsky 4 as a 'pilot project'. This reactor started out as a VVER design in 1987, but construction stalled at 28% completion and Ukraine has wanted to finish it for many years. The companies plan to complete it using AP1000 technology but have not yet explained how the two very different designs of pressurised water reactor would be combined.

Khmelnitsky 4

Shortly after that signing, Petro Kontin viewed a range of AP1000 components originally intended for the VC Summer project in South Carolina, but kept in storage after that was cancelled.

The partially constructed Khmelnitsky 4 (Image: Energoatom)

Among other things, the parts include a reactor vessel, a steam generator, at least three main circulation pumps, a pressuriser and a generator, as well as boxed-up reactor internals. There are also two integrated head packages. These 215-tonne modules include everything needed for removal of the reactor vessel head and control rods to enable refuelling: a lifting rig, seismic restraints for control rod drive mechanisms, support for reactor head vent piping, power cables, cables and a conduit for in-core instrumentation, cable supports and the cooling shroud assembly.

Notwithstanding the complication of completing the partially constructed Khmelnitsky 4 to a new design, the availability of these parts should enable significant acceleration of work.

After Khmelnitsky 4, the agreement between Energoatom and Westinghouse foresees another four AP1000s. Energoatom counted this as part of "a clear strategy for development and renewal of Ukraine's nuclear fleet."

Electrification and hydrogen

Demand for electricity in Ukraine is set to grow by a factor of 1.2-2.0 by 2050, Kontin told the conference, adding that, "In fact, we are talking about the total electrification of such sectors of the economy as transport, industry and housing."

In parallel, Kontin considers the production of hydrogen as a good partner for the country's nuclear units. "When electricity consumption falls, electrolysis of hydrogen production is started, despite the fact that the power unit continues to operate at base capacity. When consumption is restored, electrolysis is turned off," he explained.

He noted that doing this would diversify Energoatom's revenue streams, provide additional flexibility to the energy system and and make better use of surplus nuclear electricity.