Iraq, OPEC's second-biggest producer, is in advanced talks with international oil companies over boosting the country's production capacity to 8 million b/d by end of 2027, its oil minister said Oct. 6.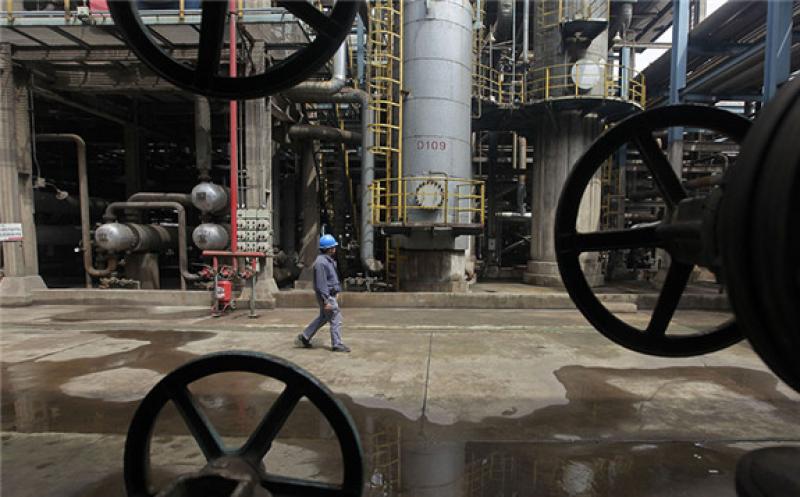 "There is a new discussion with all our partners, the IOCs, in Iraq to optimize the plateau to be 8 million b/d by end of 2027," Ihsan Ismaael told the Energy Intelligence Forum.
"We have completed 90%-95% of discussions with them to change the plateau form 12 million b/d to around 8 million b/d."
Several oil majors operate the country's biggest oil field in the south, including BP's Rumaila, Lukoil's West Qurna 2 and Eni's Zubair.
ExxonMobil, however, has filed an arbitration case against state-owned Basra Oil Co. over its stalled attempt to sell its stake in the giant West Qurna 1 oil field.
Iraq, whose oil production capacity is estimated at 5 million b/d, is also trying to court new IOCs to help boost its crude and gas output after facing some issues with existing partners.
The government, which inked a $27 billion deal with TotalEnergies to develop projects in the south, has approved Iraqi National Oil Co. becoming a financial partner with the French company in its projects in Basra, the oil minister and INOC president said in an Oct. 5 statement, as the country seeks to bolster the role of the reestablished state-owned firm.
Government support
INOC will have around a 40% stake in TotalEnergies' projects, Ismaael said Oct. 6., dismissing any potential lack of support for the state-owned company's partnership with the French company under a new government that will be formed after the Oct. 10 parliamentary elections.
"The next elections will bring another government that supports energy transition and will support the investment environment. I am sure 100% that the next government will do the same or have more support for the project," the minister said.
INOC and state-owned Dhi Qar Oil Co are in talks with Chevron to develop exploration blocks in Nasiriyah in the southern province of Dhi Qar and the companies have agreed on all technical terms and are finalizing commercial terms for the project, Ismaael said.
"I think within the next few weeks coming we will be in a position to sign the final agreement," he said.
Chevron project
An Iraqi government energy committee backs holding a dialogue with Chevron to develop four exploration blocks in the southern Dhi Qar province, the oil ministry said in a statement Oct. 4, as OPEC's second largest producer continues to court international oil companies to its energy sector.
Chevron and Iraq's oil ministry had signed in August 2020 "a framework for entering into exclusive negotiation on an exploration, development, and production contract in the Dhi Qar province," according to a US department of energy statement at the time.
Iraq, which has an export capacity from its southern Gulf terminals of 4 million b/d, is also expanding its infrastructure to be able to export more than 6 million b/d by 2024, he said.
Iraq is also courting IOCs to develop its gas resources to meet its power generation needs and lower dependence on Iranian gas and electricity, the minister said.
The ministry's target is to reach 4 Bcf/d of production from associated gas and another 1.5 Bcf/d from free gas by the end of 2025.
However, Iraq's power sector needs a minimum of 7 Bcf/d as feedstock for its 40 GW of installed electricity capacity, which means that independence from Iranian gas is a long way off, the minister said.
Moreover, annual energy consumption is growing 5-7% due to the expanding population.
"Our priority is to operate all our power generation by gas and the second to use national gas not external gas," the minister said.