The UK government is in discussions regarding proposals for a new nuclear power plant at Wylfa on Anglesey, British Prime Minister Boris Johnson confirmed on 2 October in an interview with BBC Wales. He said previous governments in the country "have refused to take the tough decisions on nuclear for too long." Meanwhile, EDF Energy has called for the government to make prompt decisions regarding the Sizewell C project.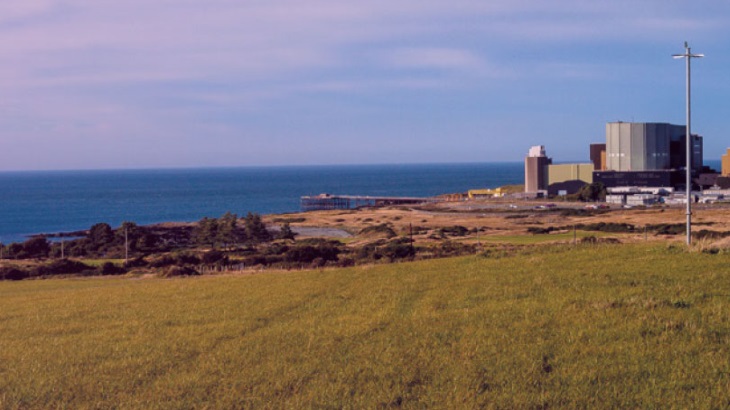 Johnson said the cost of energy can be held down "if we make the big long-term investments that we need to do now in clean power generation. So, whether that's wind - where we're going up to 40 GW by 2030, we can do even more - or nuclear."

He added, "We do need to go forward with more nuclear power. I do think it should be part of our baseload, a big part. And that's why yes, of course, we're looking at Wylfa and lots of other projects."

Reacting to the Prime Minister's comments, Tom Greatrex, Chief Executive of the Nuclear Industry Association, said: "The PM is right to back long-term investments in nuclear and to take the big decisions. We need new nuclear to secure our energy future with clean, reliable, British power. We look forward to the government bringing forward legislation to do just that this autumn."

Proposed projects

In January this year, Horizon Nuclear Power - the UK project developer owned by Japan's Hitachi - withdrew its application for planning consent for the construction of two UK Advanced Boiling Water Reactor units at Wylfa.

On 23 September, the Welsh Affairs Committee held a one-off evidence session hearing the latest on a new nuclear power plant at Wylfa Newydd in Anglesey, following the failure of the Horizon project. MPs examined the support needed by the sector to develop new power stations and the likelihood of a new developer delivering a nuclear power station at Wylfa Newydd.

The committee heard from representatives of the USA's Bechtel and Westinghouse - who are proposing to construct AP1000 reactors at Wylfa - and UK-based Shearwater Energy, who is proposing to develop a wind-small modular reactor and hydrogen production hybrid energy project at the site.

Sizewell C decisions

EDF Energy has said it is "urgent" the UK government makes key decisions on its proposed Sizewell C nuclear power plant.

In an interview with the Financial Times, the company's CEO Simone Rossi said EDF Energy wants to make a final investment decision on the project by the end of 2022. He said the government must first clarify which partners will be permitted to participate in the project and the preferred funding model.

Sizewell C will be a near replica of Hinkley Point C (HPC), which EDF Energy is building in Somerset and, like HPC, it will be able to supply 7% of the UK's electricity once it enters commercial operation. EDF and China General Nuclear (CGN) respectively own 80% and 20% of the Sizewell C project. However, UK ministers are reportedly considering ways to remove CGN from UK nuclear projects.

The government is considering a regulated asset based model for Sizewell C that EDF Energy says would reduce the cost of new nuclear power plant projects by having consumers pay upfront through their energy bills.