Mayer Brown advised Höegh LNG, which provides maritime transportation and storage of liquid natural gas (LNG), on the long-term charter and operation and service agreements for a floating storage regasification unit (FSRU).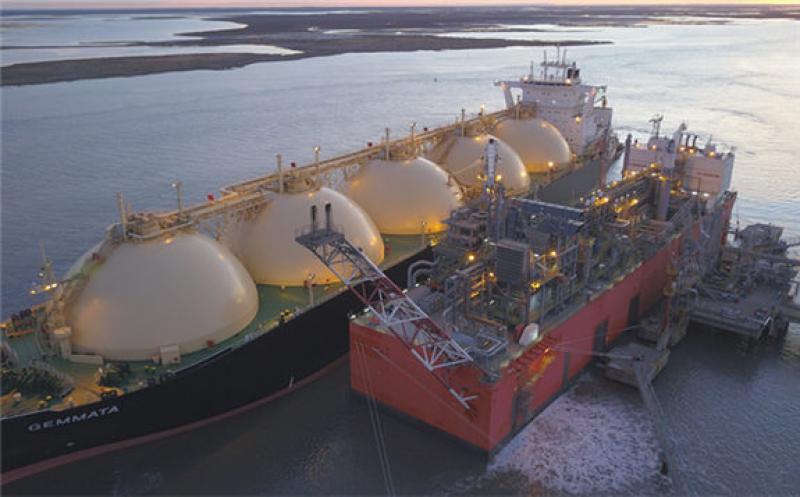 Höegh LNG has agreed to receive, store and regasify LNG to supply natural gas, as well as provide other FSRU operations and services, to a subsidiary of New Fortress Energy Inc. for a term of 10 years.
The FSRU, which is scheduled to begin operations in the final quarter of 2021, will be deployed at the Old Harbour Bay in Jamaica.
"This is a fantastic achievement for Höegh LNG, and we were very pleased to support the team on the successful conclusion on the agreements with New Fortress Energy," said Mayer Brown LNG practice leader for Asia Nick Kouvaritakis. "This transaction cements Höegh LNG's position as a market leading FSRU provider, and we are optimistic the FSRU market will continue to grow as a number of developing economies look to utilise FSRUs as a solution to meet rising energy demands in the post COVID-19 environment."
Mayer Brown is a distinctively global law firm, uniquely positioned to advise the world's leading companies and financial institutions on their most complex deals and disputes. With extensive reach across four continents, we are the only integrated law firm in the world with approximately 200 lawyers in each of the world's three largest financial centers—New York, London and Hong Kong—the backbone of the global economy. We have deep experience in high-stakes litigation and complex transactions across industry sectors, including our signature strength, the global financial services industry. Our diverse teams of lawyers are recognized by our clients as strategic partners with deep commercial instincts and a commitment to creatively anticipating their needs and delivering excellence in everything we do. Our "one-firm" culture—seamless and integrated across all practices and regions—ensures that our clients receive the best of our knowledge and experience.
Please visit mayerbrown.com for comprehensive contact information for all Mayer Brown offices.
Mayer Brown is a global services provider comprising associated legal practices that are separate entities, including Mayer Brown LLP (Illinois, USA), Mayer Brown International LLP (England), Mayer Brown (a Hong Kong partnership) and Tauil & Chequer Advogados (a Brazilian law partnership) (collectively the "Mayer Brown Practices") and non-legal service providers, which provide consultancy services (the "Mayer Brown Consultancies"). The Mayer Brown Practices and Mayer Brown Consultancies are established in various jurisdictions and may be a legal person or a partnership. Details of the individual Mayer Brown Practices and Mayer Brown Consultancies can be found in the Legal Notices section of our website. "Mayer Brown" and the Mayer Brown logo are the trademarks of Mayer Brown.