The US has over 14GW of battery storage capacity planned to come online from 2021 to 2024, according the Department of Energy (DoE).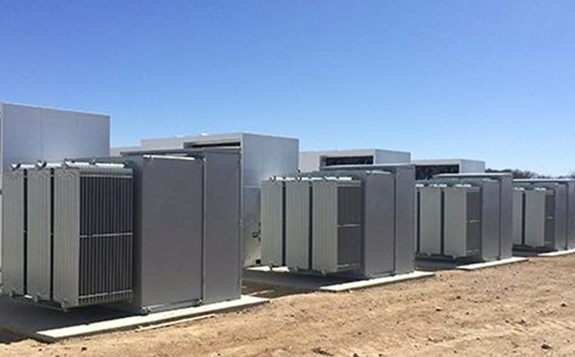 The DoE's statistical arm – the US Energy Information Administration (EIA) – said in its 'Annual Electric Generator' report that a total of 14.5GW is due to be installed in the period.
It noted that 9.4GW will be co-located with solar farms and 1.3GW with wind farms or fossil-fuel generators.
The remaining 4GW of planned battery storage will be located at standalone sites, EIA said.
It said that historically most US battery systems have been located at standalone sites, with 71% of the 1.5GW operating at the end of 2020 standalone and only 29% co-located.
EIA said most standalone battery energy storage sites have been planned or built in power markets that are governed by regional transmission organisations (RTOs) and independent system operators (ISOs).
RTOs and ISOs can enforce standard market rules that lay out clear revenue streams for energy storage projects in their regions, which promotes the deployment of battery storage systems, it said.
Of the utility-scale battery systems announced to come online from 2021 to 2024, 97% of the standalone battery capacity and 60% of the co-located battery capacity are in RTO/ISO regions, DoE added.
Over 90% of the planned battery storage capacity outside of RTO and ISO regions will be co-located with a solar PV plants.