The country's first project to power the Bohai Bay offshore oil fields from shore kicked off operation on Thursday, said its operator, China National Offshore Oil Corp.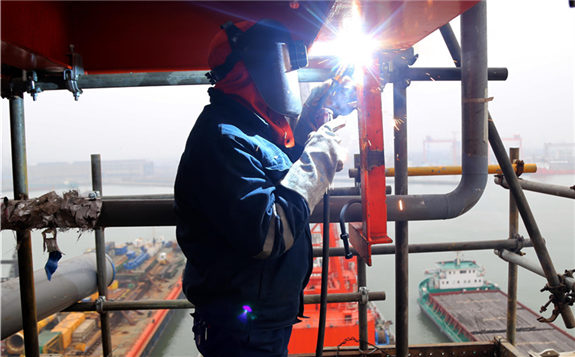 This is not only the first power supply project to offshore oilfields from onshore, but also the biggest in scale and alternating current transmission voltage offshore worldwide, it said.
Covering seven oilfields in Bohai Bay, the project is expected to be put into operation by 2023. It is expected to lower the natural gas consumption of 2.38 billion cubic meters and the figure is expected to further increase with more of the renewable energy connected to grid, it said.
The project demonstrates remarkable energy saving and emission reduction effects, which marks a historic change in the power consumption mode of China's offshore oilfield operations. It also signifies that the energy consumption structure of offshore oilfields has embarked on a fully-fledged implementation of low-carbon transformation, the company said.
"The onshore power project is a vigorous measure for the company to practice the concept of sustainable development and improve our capability of low-carbon operation," said Wang Dongjin, chairman of the Chinese State-owned energy giant.
"The company will make every effort to promote increase in reserves and production and demonstrate greater deeds in the implementation of the 'carbon peak and carbon neutrality' goal."