| | |
| --- | --- |
| Time | 2021-09-15 - 2021-09-15 |
| Organizer | AMETRADE LTD |
| Place | Niamey, Niger |
| Industry | Oil & Gas |
| Tel | +44 (0) 207 700 4949 |
| Email | [email protected] |
| Website | https://ametrade.org/ |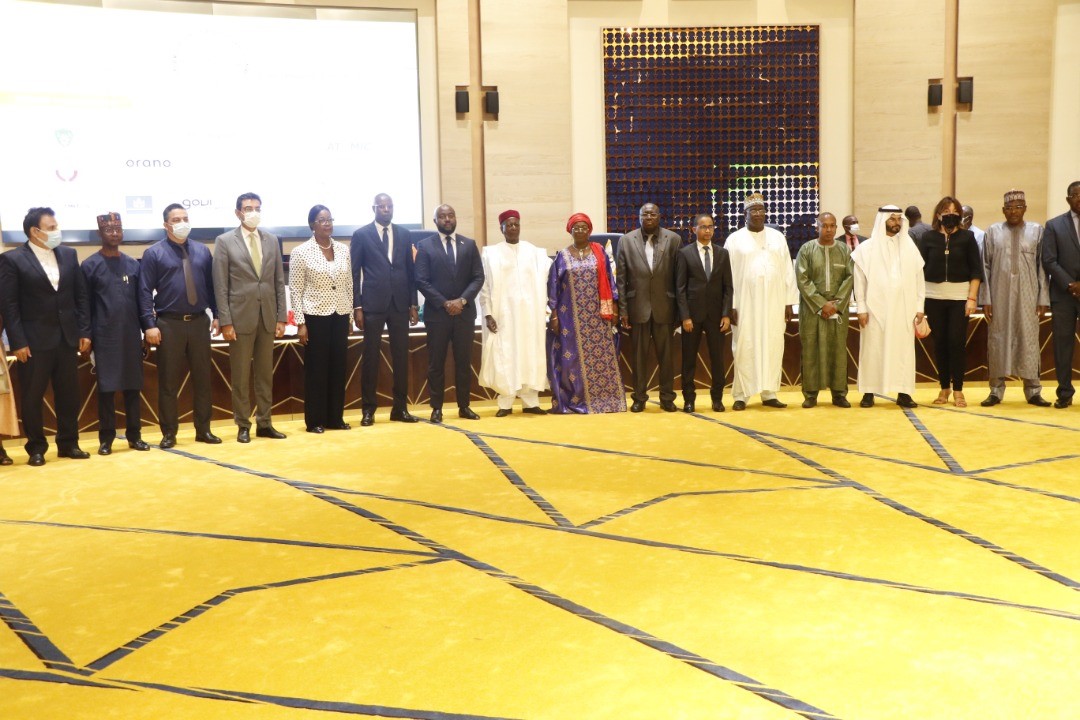 The ECOWAS Commission, the Government of the Republic of Niger and AME Trade are pleased to announce that the Official Launching Ceremony of the 3RD ECOWAS MINING AND PETROLEUM EXHIBITION AND FORUM (ECOMOF 2021), will take place on 15 September 2021, in the conference room of the Ex-ONAREM Building, on 15 September 2021, and will see the participation of:
· Mr Sédiko DOUKA, Commissioner for Energy and Mines, ECOWAS
· Mr Mahamane Sani MAHAMADOU, Lead Minister, Minister of Petroleum, Energy and Renewable Energies, Republic of Niger
· Mrs Ousseini Hadizatou YACOUBA, Minister of Mines, Republic of Niger
· Mr. Babacar DIALLO, Programme Officer, AMETRADE Senegal, AME Trade Ltd.
ECOMOF 2021, is organised by ECOWAS, the Republic of Niger, official host country and the event company AMETRADE LTD, in Niamey, Republic of Niger, under the theme "INTEGRATING MINING AND PETROLEUM INDUSTRIES INTO THE DEVELOPMENT OF REGIONAL VALUE CHAINS", bringing together the highest governmental delegations from ECOWAS West African Member States. The event will bring together key decision makers from the public and private sectors of the West African mining and petroleum industries.
Niger's economy is developing rapidly as GDP growth was estimated at 6.2% in 2019 and is expected to increase to 6.5% in 2021. Niger's economy is growing rapidly as it aims to diversify mineral production, expand its investor base, develop infrastructure, and position the country as an attractive market for investment in the mining and oil sectors.
The Government of the Republic of Niger aims to:
· Expand its investor base
· Diversify its mineral production
· Improve access to roads and electricity
· Position the country as an investor-friendly jurisdiction for mining and oil.
Comply with international environmental standards and promote the development of local communities The event is one of the largest mining and petroleum events in West Africa and brings together government delegations from Benin, Burkina Faso, Cape Verde, Côte d'Ivoire, Gambia, Ghana, Guinea, Guinea Bissau, Liberia, Mali, Niger, Nigeria, Senegal, Sierra Leone and Togo. The last edition of ECOMOF took place in 2018
in Côte d'Ivoire and hosted more than 2000 visitors, over 550 participants, 51 speakers and 59 exhibitors from 29 countries.
The 2021 edition is supported by Orano Group, Global Atomic, OM Goldstone Resources, Goviex Uranium, Endeavour, NIGELEC, IRD, Anglo Belgian Corporation, and Foraco. Participants of 2021 can join ECOMOF 2021 as a delegate, sponsor, exhibitor and speaker by registering at https://ametrade.org/event/ecomof-2021/ or by email [email protected]