SK Innovation has secured 10 trillion won worth of high-quality cathode materials to prepare for intensifying competition among battery makers to secure raw materials for batteries.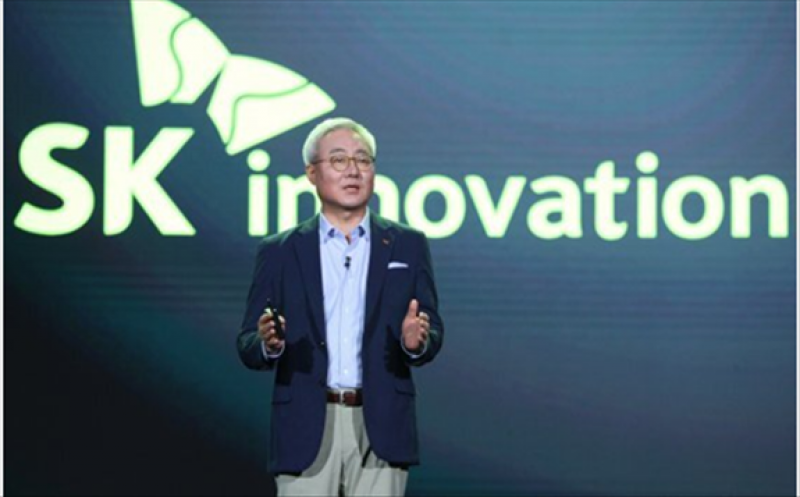 The company signed a large-scale purchase agreement with Korea's top cathode materials manufacturer Ecopro BM at SK Seorin Building in Seoul on Sept. 8. It will buy 10 trillion won worth of high-nickel, cobalt and manganese (NCM) cathode materials from 2024 to 2026. The company also agreed to cooperate with Ecopro BM and its holding company Ecopro in all directions in the field of cathode materials to strengthen its competitiveness.
This contract is an additional contract to the existing cathode material supply contract between the two companies that runs from 2020 to 2023. The four-year contract was worth 2.7 trillion won. The value of the latest contract is about five times higher than the previous one on an annual basis. Analysts say that SK Innovation's battery order intake has surged.
"The contract volume is equivalent to 110,000 tons of cathode materials every year, and the volume can produce batteries of 73 GWh," said Joo Min-woo, a researcher at NH Investment & Securities. Over the past year, SK Innovation supplied batteries of 7.7 GWh to the world. It is planning to produce batteries of 200GWh in 2025.
The size of SK Innovation's battery supply has been on a sharp rise. According to SNE Research, SK Innovation ranked fifth in the global battery market in the first seven months of 2021 with a 5.4 percent share. Analysts expect SK's market share to rise to 10 percent next year. Currently, its battery order backlog is one TWh, which is said to be the third-largest in the world.
SK Innovation is currently planning to expand its battery production capacity from 40GWh per year to more than 500GWh by 2030. To this end, it plans to invest 18 trillion won in the battery business over the next five years. To raise funds for the investment, it will list its affiliate SK IET, sell off shares of SK Lubricants and assets of SK Energy gas stations.
On top of that, SK Innovation is expected to raise funds in the market through an initial public offering (IPO) of its battery business. The company is planning to launch a new battery corporation on Oct. 1 after winning approval from its shareholders on Sept. 16.