Hanwha Q CELLS announced on Sept. 9 that it will invest 1.5 trillion won in domestic production and research facilities by 2025. The company plans to invest in line conversion for production of high-power products and research on tandem cells based on perovskite, a next-generation technology.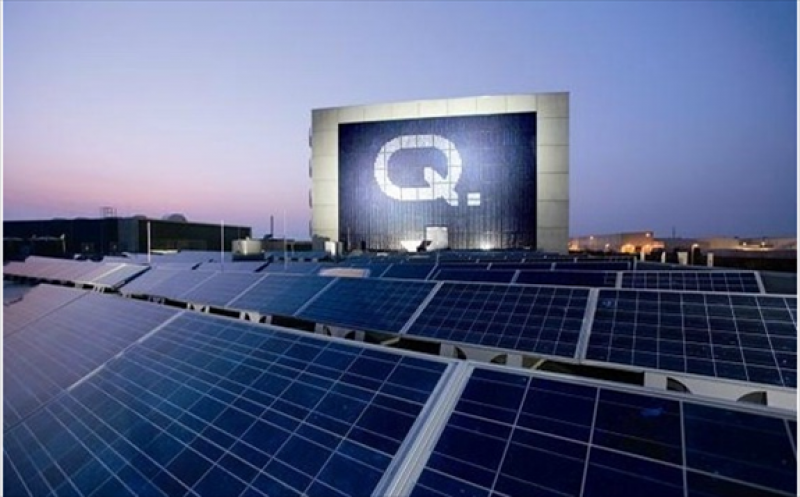 Hanwha Q CELLS has production facilities in four countries -- Korea, Malaysia, China, and the United States. As of 2021, the company's total cell production capacity is 10 GW. Of the total, facilities in Korea have a 4.5 GW capacity, with the remainder in the three foreign countries. Its total module production capacity stands at 12.4 GW, of which Korea accounts for 4.5 GW.
With this investment, Hanwha Q CELLS' cumulative investment in Korea will increase to 3 trillion won, and the production capacity of cells and modules at its Korean plant will expand to 7.6 GW per year by 2025. This can generate household electricity enough for 12 million people annually in Korea. Until 2020, 1.5 trillion won worth of investment had been implemented. About 50 percent of the products produced here are exported. In particular, Hanwha Q CELLS ranks first in major solar module markets such as Korea, the United States, Germany, and the United Kingdom, thanks to the Q. PEAK DUO series produced in Korea.
In particular, the U.S. market is expected to grow rapidly as the U.S. Joe Biden Administration laid out a blueprint to raise the proportion of solar power energy from only 3 percent in 2020 to 40 percent by 2035. Hanwha Q CELLS finished first in the U.S. residential and commercial solar module market in 2020.
Hanwha Q CELLS also plans to further strengthen its solar technology by conducting research on its next-generation technology, perovskite-based tandem cells.