Upper Tamakoshi Hydropower Project has finally begun commercial production.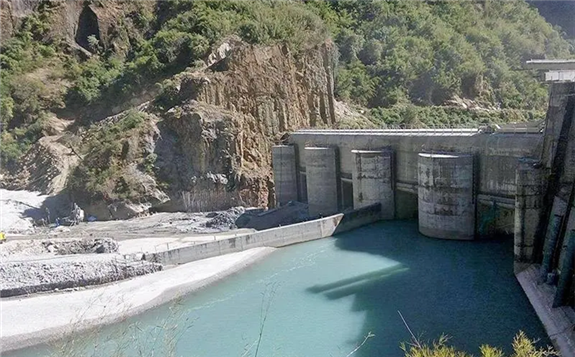 The projects with the capacity of 456MW began in full swing from today.
In the course of the construction, the UTHP faced numerous challenges such as natural disaster, border blockade, earthquake and COVID pandemic. The mega project of electricity with sole domestic investment successfully to launch commercial production, said Chief Executive Officer at UTHP Bigyan Prasad Shretha.
The beginning of the commercial production was observed with peace prayers as per Bouddha tradition at Bigu Rural Municipality-1 of Dolakha district.
The UTHP was, however, inaugurated earlier on July 5.
The electricity generated from the project has been linked to the newly constructed 220/132 KV substation bringing it via 220 double circuit transmission line.
The newly constructed Nyun Khimti substation is located at Sankhe of Ramechhap district, 47-km away from the project. The substation is again linked to 400 KV substation located at Dhalkebar.
The UTHP foundation stone was laid by then prime minister Jhalanath Khanal on 3 September 2011.
The initial investment in the project was Rs 35.29 billion which reached Rs 52 billion for various reasons such as change in the design, increased payment to consultants for extended term of construction, and price hike.
Alarmingly, adding interest to the investment cost the total has reached Rs 84 billion.
Nepal Electricity Authority has 41 per cent share in the project.