SSEN, part of SSE PLC, has completed a project to replace the subsea electricity cable between Skye and Harris, following a cable fault in October last year.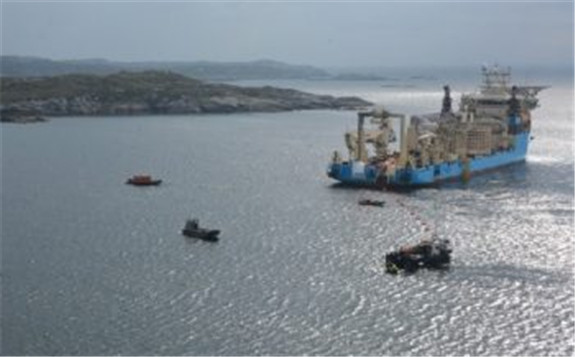 Teams from Scottish and Southern Electricity Networks (SSEN) Distribution connected and energised the new cable this week before gradually returning the network to normal operation – reconnecting Lewis and Harris to the mainland electricity network.
The £28 million cable replacement project involved significant offshore works using specialist marine vessels – the Maersk Connector and Grand Canyon 3 – working with principal contractor, Global Offshore, to successfully install and protect the 33 kilovolt (kV) cable between Ardmore, Skye and Beacravik in Harris.
The project included land-based works at each shore end to connect the new cable to the existing electricity network and restore local beaches at Ardmore and Beacravik to their natural state.
Since October, Battery Point and Arnish Power Stations on Lewis have been running at full-duty operation, alongside on-island renewable generation, to ensure a safe, secure and reliable supply of electricity to local homes and businesses. These stations will now return to back-up operation.
"While reliability of power supplies has been maintained, we recognise the impact to the community as a result of this fault and would like to thank stakeholders, including local generators and wider community partners for their continued patience and engagement during the fault period.