Oil prices rose in afternoon trading on Thursday after Opec+ kept policy unchanged at its ministerial meeting, agreeing to bring 400,000 barrels per day back to markets this month.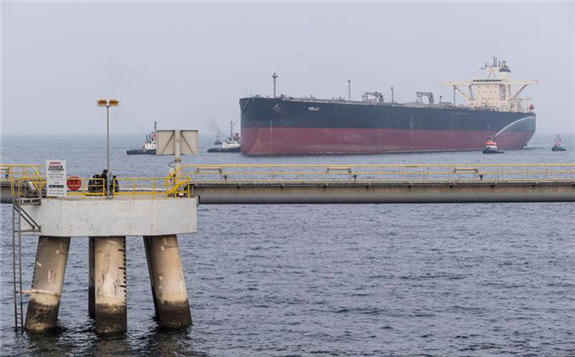 Brent, the international benchmark, rose 1.87 per cent to trade at $72.93 per barrel at 5.47pm UAE time. West Texas Intermediate, which tracks US crude grades, breached the $70 per barrel threshold, surging 2.26 per cent to trade at $70.14 per barrel.
Opec+, the oil exporters alliance headed by Saudi Arabia and Russia, has begun to taper a historic production restriction pact and plans to bring two million bpd back to the markets by the end of the year.
The group did not succumb to pressure from the White House, which last month urged producers to bring more supply to the markets.
In August, US National Security Adviser Jake Sullivan called on Opec and its allies to increase supply to stimulate demand and provide a buffer to high domestic petrol prices.
"Higher gasoline costs, if left unchecked, risk harming the ongoing global recovery. The price of crude oil has been higher than it was at the end of 2019, before the onset of the pandemic," he said at the time.
Oil prices fell immediately after the decision by Opec+ on Wednesday evening as markets anticipated an influx of supply in the near future. Prices, however, held steady on Thursday.
"While the effects of the Covid-19 pandemic continue to cast some uncertainty, market fundamentals have strengthened and OECD [Organisation for Economic Co-operation and Development] stocks continue to fall as the recovery accelerates," Opec said after the meeting on Wednesday.
Conformity with output curbs reached 109 per cent in July, it said.
The group also extended the timeline for countries that produced more than their quota to make compensatory cuts until the end of December. The producers have been asked to submit their plans to make additional cuts by September 17.
"In what was a low stakes meeting, Opec+ unified around a singular message and maintained its incremental 0.4 million bpd monthly production hikes on September 1," said Ehsan Khoman, director of emerging markets research for Europe, the Middle East and Africa at MUFG Bank.
"This will uphold the market in deficit over the autumn months, keeping time spreads in backwardation – bullish structure where near-dated contracts trade at a premium to later-dated ones – signalling supply tightness," he said.
The group's joint ministerial monitoring committee expects a surplus of 2.5 million bpd in 2022, which is expected to prevent a surge in oil prices.
Alexander Novak, Russia's deputy prime minister and top Opec negotiator, said before the Opec+ meeting that the country, the largest producer in the alliance, could raise its supply over its quota limits.
Oil prices have been swayed by a weakening dollar and supply problems caused by the effect of Hurricane Ida on the US Gulf Coast.
"The inability to maintain support at $72 and $68, respectively, suggests that the downside remains the path of least resistance now," said Jeffrey Halley, Asia-Pacific senior market analyst at Oanda.
"It is also notable that the giant falls in US crude inventories and the production closures from Hurricane Ida have had no meaningful supportive impacts on oil prices," he said.
Opec+ will convene its next ministerial meeting on October 4.