China has overtaken Germany as the world's second largest offshore wind market behind the UK with 7.9GW of operational capacity, according to a new Global Offshore Wind report.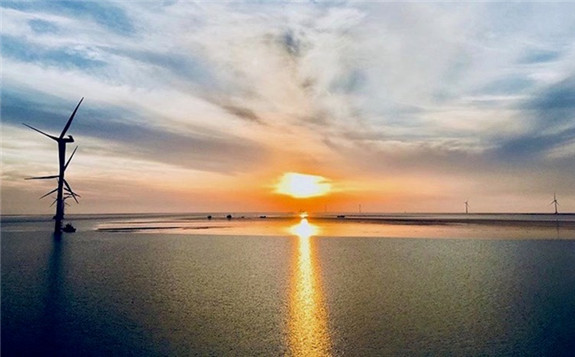 World Forum Offshore Wind's first half-year report for 2021 shows global offshore wind installations reached 34,137MW by the end of June.
This demonstrates a slowdown in global offshore wind growth likely caused by the adverse effects of COVID-19, the report states.
Worldwide six new offshore wind farms went into operation during the first six months of the year in China, Denmark, the Netherlands, and Taiwan.
China also showed rapid growth with a total capacity of 5.3GW also currently under construction.
However, the report shows that Germany, previously the world's second largest offshore wind market, "stagnated" with 7.7 GW.
Globally 169 offshore wind farms are now up and running of which 110 are located in Europe, 57 in Asia and 2 in the USA.
The stagnation in the German offshore wind market has been caused by regulatory framework changes leading to zero construction activities for the third half-year in a row, the report states.
The UK remains the world's biggest offshore wind market with 10.4 GW of total installed capacity.
Gunnar Herzig, Managing Director, WFO: "WFO's Global Offshore Wind Report underlines the truly international dimension of today's offshore wind industry with more than 50% of offshore wind construction taking place outside of Europe."