Toyota Motor Company has reaffirmed its strong commitment to hydrogen, having on Wednesday (August 25) unveiled plans for a dedicated production line that will manufacture integrated dual fuel cell modules at its Kentucky facility.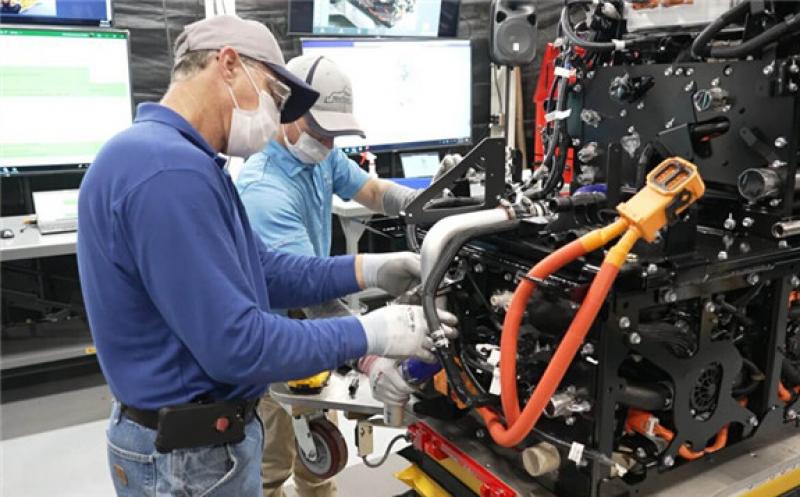 Due to start manufacturing modules in 2033, the new production line will focus on developments for hydrogen-powered, heavy-duty commercial trucks, an area of which Toyota is already very familiar with.
A key component of an overall fuel cell kit, Toyota's dual fuel cell modules weigh approximately 1,400lbs and can deliver up to 160kW of continuous power. The kit also includes a high voltage battery, electric motors, transmission, and hydrogen storage assembly.
On the new manufacturing capacity, Tetsuo Ogawa, President and CEO of Toyota Motor North America, said, "We're bringing our proven electric technology to a whole new class of production vehicles.
"Heavy-duty truck manufacturers will be able to buy a fully integrated and validated fuel cell electric drive system, allowing them to offer their customers an emissions-free option in the Class 8 heavy-duty segment."
David Rosier, Toyota Kentucky Powertrain Head, added, "This second-generation fuel cell system is necessary for a carbon neutral future. It delivers over 300 miles of range at a full load weight of 80,000lbs, all while demonstrating exceptional drivability, quiet operation and zero harmful emissions."