Iran's General Treasury has announced that in the first quarter of the current Iranian calendar year only three percent of the projected oil revenues have been achieved, while a member of parliament has put the number at eight percent for 5 months of the current calendar year, according to media reports on Sunday.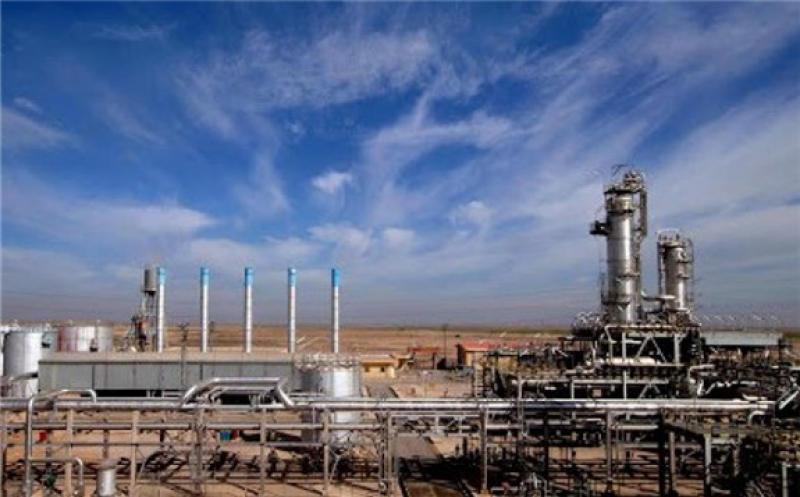 The Treasury's figure is for March 21-June 20 and the percentage mentioned by Mohammad Hosseini, a longtime member of parliament is for five months from March 21-August 20. According to Iran's current budget, the government should have earned around $7.9 billion from crude oil export in the five-month period but has actually received just around $630 million. The actual amount of oil that it sold in this period should have brought $6 billion to the government. In fact, it earned only 10 percent of the real value of the oil.
Total oil exports planned in the annual budget was $19 billion, which many said was too high a figure amid US sanctions. According to the Central Bank of Iran's statistics, the country's total crude oil and gas condensate exports amounted to $6.4 billion during the last calendar year, ended March 20, 2021.
Not only oil revenues projected in the budget have not been realized, but the government has failed to collect all the projected taxes and revenues from the sale of state assets, leaving a 46 percent budgetary gap(link is external). The government has no other alternative but to borrow or print more money – both highly inflationary steps. Iran's current inflation rate is around 50 percent.
What is behind the shortfall in oil revenues?
Statistics by various international entities, including Kpler, a data intelligence company, show that in the first five months of the Iranian calendar year the Islamic Republic has shipped an average of 620,000 barrels of crude per day (bpd), representing a 2.5-time increase from the same period in 2020. At the same time, oil prices during this period have hovered around $65 a barrel, which is double of last year.
Iran had projected 2.3 mb/d oil export at $40/barrel in the budget law.
In other words, while Iran could have achieved 40 percent of its projected oil revenues this year, it has only reached 8 percent.
This gives rise to an important question: Why Iran has realized just 8 percent of its projected oil revenues, when exports and prices were much higher this year?
Former president Hassan Rouhani's government and Iran's General Treasury have not offered an explanation, but there could be two possibilities in this regard.
"Fixing numbers" and the role of middlemen
Amid US oil sanctions, the only foreign buyer of Iranian crude is China that was officially importing around 80,000 bpd until December 2020. But both Reuters and Bloomberg have reported that China was actually buying 320,000 bpd or four times more oil from Iran through "unofficial" channels, not mentioned in its customs data. However, from January 2021, not even one barrel of Iranian oil was registered in China's official import data, indicating that all along, and especially this year, a large part of the imports was done through intermediaries.
Informed sources say that these middlemen buy the oil cheap from Iran, rebrand and sell it to China as oil from countries like Iraq, UAE, Oman, Malaysia or Indonesia, by changing relevant business documents. Once they receive payment, again as middlemen, they buy merchandise and ship it back to Iran. As a result of illicit exports, not only Iran does not make much money in hard currency from its oil export, but it receives merchandise through the middlemen for much higher prices.
One example is a report by the Statistical Center of Iran (SCI) that shows "imported inflation rate" based on USD in the last Iranian calendar year increased by 47 percent, while average annual inflation rate among Iran's major partners was around two percent.
Calculated in the local currency, imported inflation rate increased by around 500% year on year during the last calendar year. Part of that increase was the decline in the value of rial, but most of it was due to middlemen, an increase in shipping costs and banking restrictions related to US sanctions and Iran's refusal to join international financial conventions mandated by FATF.
When Iran's current budget was drafted, there was a choice for factoring in a more reasonable figure for oil exports, but the parliament and the government aimed to close the projected budget shortfall and predicted higher oil revenues. In fact, now the opposite has happened, with little cash going into the pockets of the state and much more flowing into the hands of middlemen.