Canada-based Loop Energy, a developer and manufacturer of hydrogen fuel cell-based solutions, announced the placement of the order for the first eFlow-powered hydrogen fuel cell systems (earlier post) under a commercial agreement with NGVI, a South Korean-based manufacturer of turn-key compressed natural gas and hydrogen fuel systems for transit and coach bus applications.
The announcement marks accelerating adoption of the eFlow fuel cell platform within the transit bus market vertical as well as Loop Energy's official entry into the zero-emission commercial vehicle market in South Korea.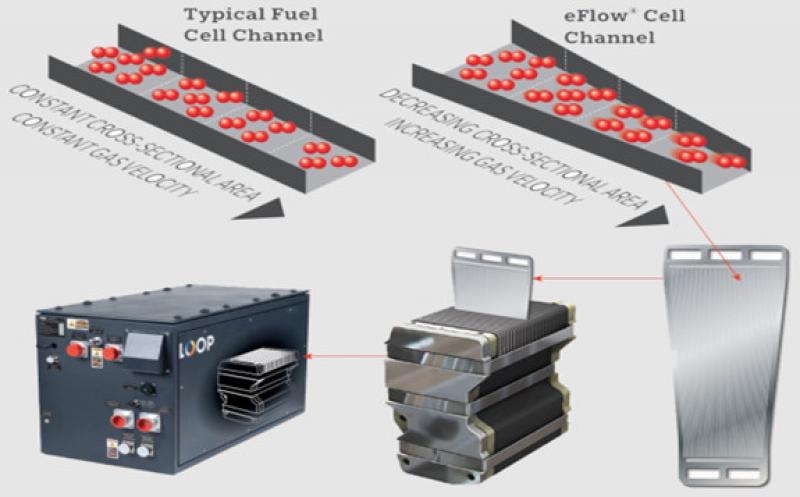 The first hydrogen fuel cell system supplied under the agreement is earmarked for construction of the first testing and homologation vehicles under the agreement signed between NGVI and Ulsan Metropolitan City for supply of hydrogen electric transit buses.
Under the first phase of the multi-year agreement, Ulsan is anticipated to invest 2.3 billion KRW (approximately US$2.0 million) by 2024 in testing and certification of hydrogen bus technologies, supplied by a consortium of partners including NGVI. Ulsan announced a plan in 2018 to replace 40% of the city's 949 buses with hydrogen-fueled vehicles and establish 60 hydrogen fueling stations by 2030.
After development and demonstration, the buses are expected to expand to fleet used in the capital area where Seoul Bus Company and TCHA Partners own more than 1,200 buses. The city says demand will rise as approximately 10% of Seoul buses are replaced or decommissioned annually. The number of buses owned by them is expected to be more than 2,000 by 2023, and the demand in the metropolitan area is expected to be more than 200 per year.