Chinese chemicals manufacturer Jiangsu Lopal Tech will form a joint venture with agricultural products and fertiliser company Xinyangfeng to produce iron phosphate, a key feedstock to manufacture battery cathode material lithium iron phosphate (LFP).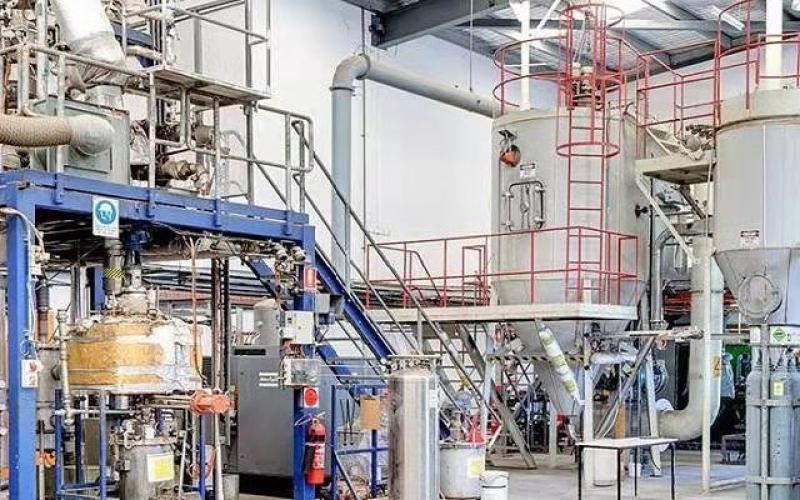 The 50,000 t/yr production facility, which will be operated by the joint venture Hubei Fengli New Energy, will be located in Jingmen city in central China's Hubei province. Jiangsu Lopal will pay 80mn yuan ($12.36mn) to hold a 40pc stake through its subsidiary Changzhou Liyuan. More details including the construction schedules and launch date were undisclosed.

Changzhou Liyuan was incorporated by Jiangsu Lopal in May when it unveiled plans to pay Yn880mn to acquire two LFP businesses in Tianjin and Jiangsu from key domestic battery material manufacturer BTR.

LFP batteries have a better safety performance and lower manufacturing costs compared with nickel-cobalt-aluminium/nickel-cobalt-manganese batteries, according to some market participants. The "competition" between the two batteries has been going on for some years.

China's production and installed volume of LFP batteries were 9.3303GWh and 5.7986GWh in July respectively, exceeding ternary batteries volumes for the first time of 7.9862GWh and 5.4547GWh, according to data from the China Automotive Manufacturers Association (CAAM).

Chinese titanium dioxide producer Lomon Billions also plans to build a 200,000 t/yr facility for battery material-grade iron phosphate in Henan's Jiaozuo city to ensure feedstock supplies for its LFP project with 200,000 t/yr capacity.

Many Chinese companies have been expanding their production capacity for power battery cathode and anode materials in recent years on robust demand from the electric vehicle and energy storage industries. CAAM forecasts the country's new energy vehicle sales will hit 2.4mn units in 2021 from an earlier prediction of 1.8mn units. This may boost demand for lithium-ion batteries and metal feedstocks.

Argus prices for 99.5pc grade lithium carbonate, the main feedstock to produce LFP, rose sharply to Yn100,000-105,000/t ex-works yesterday from Yn95,000-99,000/t ex-works on 12 August because of insufficient lithium concentrate supplies. Import prices moved higher to $13-13.50/kg cif China from $12.80-13.50/kg cif China a week ago on tighter supplies and buoyant downstream demand.