PDC Machines and Ivys Energy Solutions have today (August 5) announced the deployment of what they say will be the largest self-producing commercial hydrogen refuelling station in North America.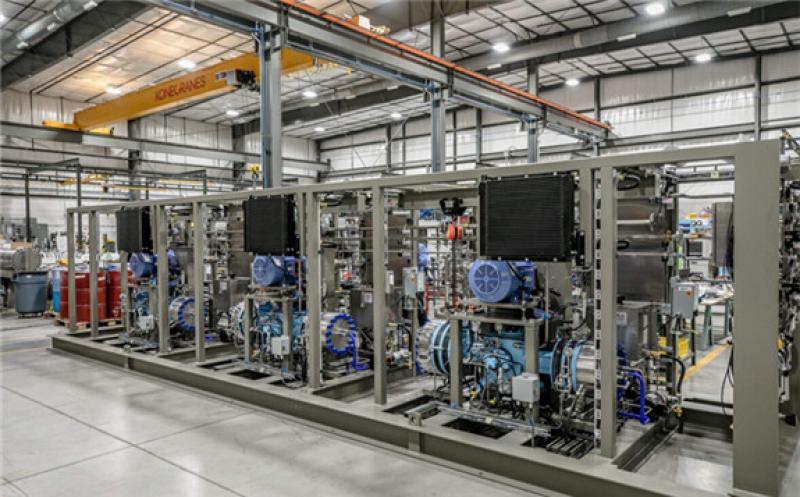 The hydrogen refuelling station is set to be deployed at the Champaign-Urbana Mass Transit District (CUMTD) in Illinois, this MW-scale hydrogen station will ultimately fuel a fleet of twelve New Flyer 60' zero-emission fuel cell electric buses.
In phase one of the project, CUMTD will initially begin with two buses with the fleet set to grow to six and 12 buses in phase two and three.
All 12 buses will each be fuelled with 35kg back-to-back within 14 minutes per fill.
The aggressive fuelling profile results in 420kg of total dispensed hydrogen within a three-hour period.
The HRS takes hydrogen produced from a MW-scale PEM electrolyser and dispenses to the buses at 350 bar pressures at -20 degrees C temperature for a T20 fast fill.
Additionally, the modular HRS design allows for growth beyond the current plan.