In an effort to improve the energy use in Lithuania, the European Bank for Reconstruction and Development said on August 4 the Bank is lending €67.5 million to support an innovative scheme to scale up renovation of residential multi-apartment buildings – its largest direct investment in renovating privately owned buildings in the country.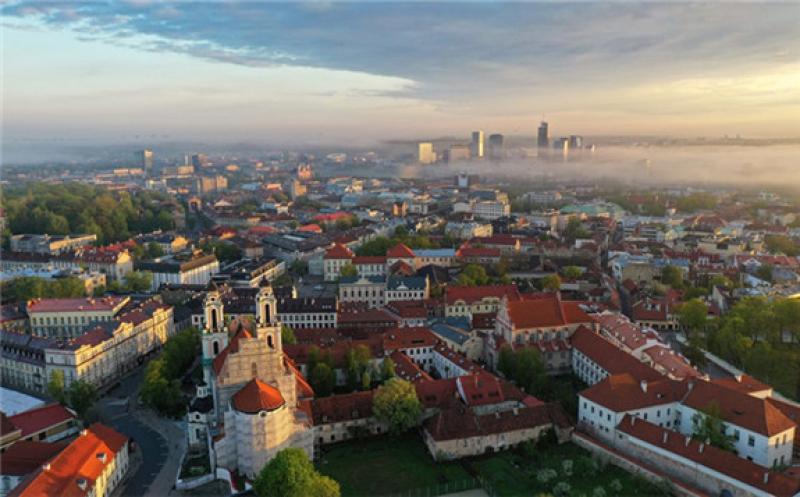 Renovation of buildings is essential for the decarbonisation of economies, the EBRD said, adding that it was singled out in the European Green Deal as a key initiative to drive energy efficiency in the sector and deliver on climate objectives.
To accelerate the pace of renovations, the European Commission recently launched the Renovation Wave Strategy, which aims to at least double renovation rates in the next ten years and ensure they lead to higher energy and resource efficiency.
The loan is expected to improve the energy performance of old residential buildings in Lithuania by a minimum of 40% and achieving a minimum energy performance class C. It supports an innovative approach to accelerating the pace of building renovation through a combination of long term debt financing, incentives, technical assistance and support for low income households. It also aims to benefit small and medium-sized buildings renovations enterprises (SMEs), which have been hard hit by the Covid-19 pandemic, by offering revenue-generating opportunities.
The loan is provided to the Lithuanian Public Investment Development Agency (VIPA), a National Promotional Institution owned by the Ministry of Finance, and will be on-lent to the Apartment Building Renovation Fund (ABRF), an energy efficiency ("EE") lending platform administered by VIPA. It follows a €50 million EBRD loan in 2017 to VIPA for energy efficiency and rehabilitation investments in apartment buildings that contributed to average energy use reductions of 62% for homeowners' associations.
"This is the EBRD's first investment to tackle refurbishing multifamily apartment buildings at scale using a structured finance approach – a unique approach that we are trying to replicate in other countries," said Nandita Parshad, managing director of the EBRD's Sustainable Infrastructure group, at the signing.
VIPA CEO Gvidas Darguzas noted that Apartment Building Renovation Fund managed by VIPA is designed to ensure stable financing of apartment building modernization projects, and this second EBRD loan helps VIPA to continue to successfully implement this important goal for the Lithuanian people.
The EBRD aims to become a majority green bank by 2025. Within its Green Economy Transition (GET) approach, the Bank has committed to increase financing for the decarbonisation of buildings. By financing demand-side energy efficiency investments in residential apartment buildings, the project will help conserve energy, reduce carbon emissions and encourage the use of energy performance practices to generate energy efficiency gains at residential apartment buildings.
With buildings currently responsible for 39% of global carbon emissions, and building stock worldwide expected to double by 2050, their emissions levels need to be cut by 80-90% by mid-century to put the world on the path to limit global warming to 1.5 ºC.
According to the EBRD, Lithuania has a housing stock of some 38,000 apartment buildings, housing around 66% of the population, with approximately 35,000 built in the Soviet era. To date, only around 4% of apartment buildings have been renovated while the vast majority remains in urgent need of an upgrade to reduce energy consumption.