South Korean power plant builder Doosan Heavy Industries & Construction Co. has announced the development of an 8-megawatt (MW) floating offshore wind turbine.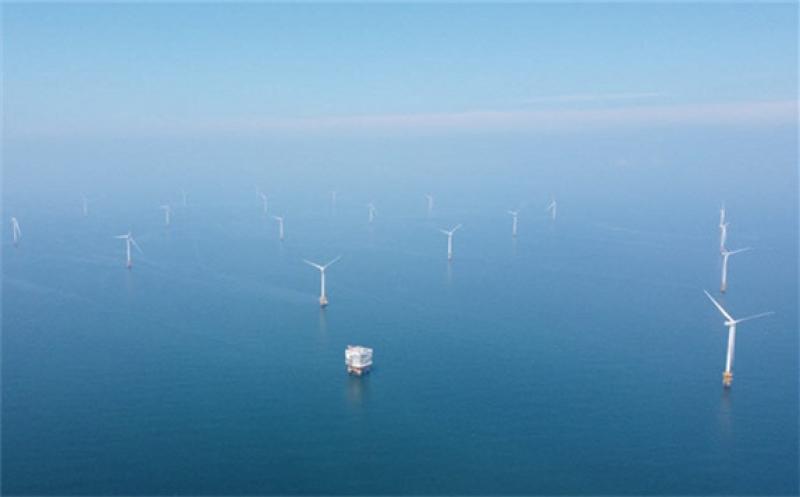 The company said Monday that it was selected as the main contractor for the second stage of the 8-MW floating offshore wind turbine development project by the Korea Institute of Energy Technology Evaluation and Planning.
The first stage of the project, which was implemented in May last year, was carried out by four consortiums related to local autonomous entities, with the main tasks including the exploration of candidate sites for demonstrations and the establishment of design standards.
The second stage of the project, for which the institute will provide financial support of 27 billion won (US$23.4 million), will focus on the design, production and demonstration of a Korean floating wind power turbine.
For this project, Doosan Heavy will apply the 8-MW-class model that it is developing as part of a national project.
Floating offshore wind power systems are more expensive to build compared to onshore turbines, but the former have a higher usage rate and are better accepted by residents since they are installed in remote sea areas with superior wind power resources.