North Oil Company (NOC), the operator of the Al-Shaheen field offshore Qatar, has awarded contracts to Petrovietnam Technical Services Corporation (PTSC) and to Italy's Rosetti Marino for the third phase of the Gallaf project, aiming to further develop the field.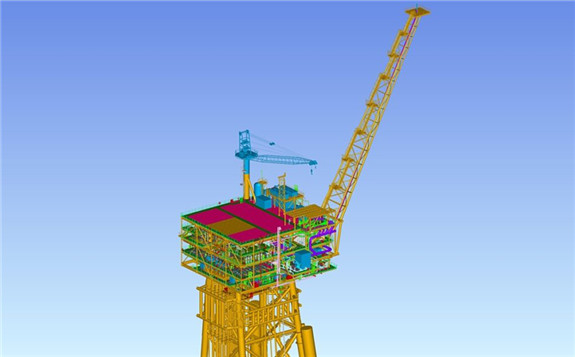 NOC is a joint venture between Qatar Petroleum and TotalEnergies. The Gallaf project belongs to the Al-Shaheen field, located off the coast of Qatar. Al-Shaheen is Qatar's largest offshore oil field and one of the largest offshore oil fields in the world.
PTSC last week confirmed it had been awarded a contract to deliver two wellhead platforms for the Gallaf package phase 3 project. The contract signing ceremony was held on 29 July.
Under the contract, PTSC will carry out the design, procurement, manufacturing, pre-commissioning, launching, transportation, and installation, test connection, and offshore completion with a total volume of about 19,000 tons for two wellhead platforms. The project will ensure jobs in the company for a period of more than three years.
On the other hand, Rosetti Marino was last week awarded an EPCIC contract by NOC for the works on the last phase of the Gallaf project batch 3, Package 8.
Under the deal, Rosetti will be responsible for the revamping of some existing platforms and brownfield works on lot FA & FB of the Al-Shaheen field.
It is also worth reminding that NOC last month awarded a contract to South Korea's DSME to deliver an offshore crude oil production platform for the Al-Shaheen field. The order is worth KRW 725.3 billion or about $635 million.
The platform ordered from the South Korean shipyard is meant to increase crude oil production in the Al-Shaheen field. It will consist of a topside, a jacket, and an interconnection bridge with other facilities.