The spokesman of Arvandan Oil and Gas Company (AOGC), a major subsidiary of the National Iranian Oil Company (NIOC) operating in the oil-rich province of Khuzestan, confirmed a fire at one its storage tanks in Karun area Saturday.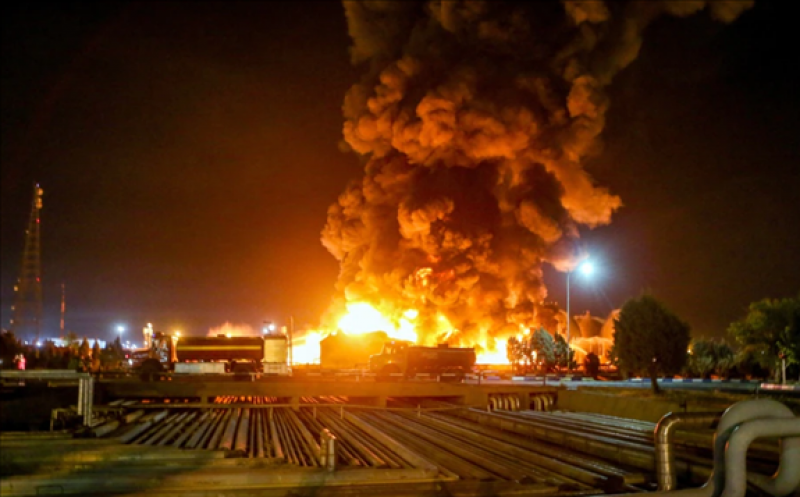 Naser Farahani commented on the incident Sunday after a video was posted on social media(link is external) showing a fuel tank and heavy smoke rising from behind it. Farahani, however, said the tank had been completely empty and the smoke seen in the video footage was rising from tires and a crane burning behind the tank but did not specify the cause of the fire.

The spokesman of AOGC also said the fire has caused no disruption in production. The company which has its headquarters at the strategic port of Khorramshahr, Khuzestan, is the main operator in oil and gas production from Azadegan, Yadavaran, Darquain, Jufeyr, Moshtagh, Khorramshahr, Arvand, Susangerd, and other fields, which are located in west of Karun River.

A similar incident but more extensive blaze at Tehran's Tondgooyan Refinery in June led to the explosion of one of the two LPG (liquefied petroleum gas) tanks affected by the fire. The fire took two days to put out. Authorities said eleven were injured in the incident.

Since last summer, there have been multiple suspicious incidents at Iran's nuclear, military and industrial sites. While Israel is suspected of launching sabotage attacks on some of these sites, it has not taken responsibility for any incident.