Global auto manufacturers are accelerating their presence in China as they are bullish about the outlook on the country's new energy vehicle (NEV) market.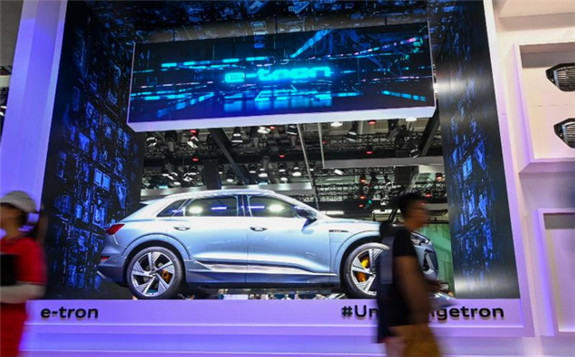 China remained the world's largest auto producer and sales market for 12 consecutive years in 2020, with more than 25 million vehicles were sold on the Chinese market in the year.
According to industry insiders, the booming production and sales in China's auto market is gathering the world's most advanced technologies in China. The foreign automakers are expanding their business by building R&D system, cultivating industrial supply chain and developing derivative business.
For example, the flagship high-performance electric sports car, Audi RS e-tron GT, produced by the German carmaker Audi, made its debut at the just-concluded 18th China (Changchun) International Auto Expo held in Changchun, capital of northeast China's Jilin Province.
In addition to the launch of the latest product, Audi is also making efforts to enhance capacity of producing the electric vehicles in China.
At the beginning of this year, China FAW, Audi, and Changchun Municipal Government signed a tripartite agreement via video link, announcing that the FAW-Audi NEV project will settle in Changchun. More than 30 billion yuan will be invested in the first factory and the first model will be put into production in Changchun in 2024.
Markus Duesmann, chief executive officer (CEO) of Audi, said that with the establishment of the FAW-Audi NEV joint venture in Changchun, Audi will further expand influence in the Chinese market and strengthen its position as the manufacturer of high-end pure electric vehicles through localized production.
According to the China Association of Automobile Manufacturers (CAAM), in the first half of the year, China's NEV production and sales amounted to 1.215 million units and 1.206 million units, respectively, both representing a year-on-year increase of two times. The cumulative NEV sales in the first half of the year have been at the same level as in 2019.
Industry insiders note that China is accelerating the transition to electrification of travel modes, and the Chinese consumers are actively favoring electrified, intelligent, and connected products, providing huge market opportunities for global auto giants.