The UK Government has chosen the Carbon Trust to support an innovation programme for the floating offshore wind industry.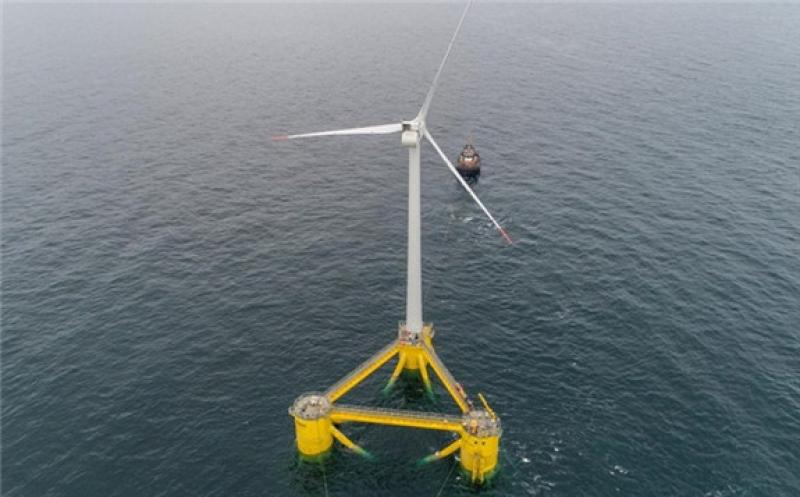 The Carbon Trust provide is to provide technical support to the FOW Demonstration Programme.
The £17m competitive funding scheme, launched in March 2021, will support innovation in the floating offshore wind industry, by funding the development and demonstration of new technologies.
The technologies will address three key challenges: mooring/anchoring, dynamic cables and floaters/foundations; alongside a series of industry-led miscellaneous projects.
The Carbon Trust, with support from offshore wind technical consultancy OWC, will assist BEIS with the initial evaluation of proposals, followed by the provision of independent support and ongoing monitoring of the successful grant recipients.
Carbon Trust floating offshore wind programme manager Sam Strivens said: "The Carbon Trust is delighted to have been selected by BEIS to support the delivery of its FOW Demonstration Programme.
"We will be able to leverage our experience gained through our existing portfolio of floating offshore wind activities, including managing the world-leading, collaborative R&D programme the Floating Wind JIP, and providing technical, commercial and policy advice to both public and private sectors.
"Our focus will be to draw on our expertise to help maximise the outcomes of the FOW Demonstration Programme."
This latest award builds on the Carbon Trust's track record of managing and supporting the allocation of public grant funding.
Most recently the Carbon Trust successfully concluded the Floating Wind Technology Acceleration Competition which saw £1m of Scottish Government funding awarded to innovators engaged in the acceleration of floating offshore wind technologies with a focus on Scottish supply-chain development."
Tim Camp, director of turbine engineering at OWC, added: "We are delighted to be working with The Carbon Trust in supporting BEIS in this highly important project for the UK renewables industry.
"The development of a robust, flexible and commercial floating wind concept is critical to ensuring the scalability of floating offshore wind to the UK's deeper waters.
"Building in deeper waters will unlock vast untapped clean energy resources, significantly accelerating our race to net-zero."